60 Night Accessory Trial
Endy® Mattress Protector, Sheets, Pillows, Weighted Blanket, Duvet, Duvet Cover and Silk Pillowcase Trials
Each customer is eligible for one (1) 60 Night Trial for their first order of an Endy accessory placed on Endy.com. Endy accessories include the Endy mattress protector, the Endy sheets, the Endy pillows, the Endy duvet, the Endy duvet cover and the Endy silk pillowcase.
Only first orders placed on Endy.com with a maximum of four (4) Endy mattress protectors, sets of sheets, weighted blankets, duvets, duvet covers or silk pillowcases and first orders with a maximum of eight (8) Endy pillows are eligible for the trial.
Any orders placed using the same credit card, PayPal account, email address, billing address or shipping address will be considered as being placed by the same customer. If you are not certain that your order qualifies for the Endy 60 Night Trial, contact Endy's Customer Service team, who will determine your order's eligibility.
Once a customer has made a return within their 60 Night Trial, they are not eligible for another trial on the same product. The 60 Night Trial is non-transferable and any returns require proof of purchase. Any Endy products ordered through a third-party website or provider are not eligible to the 60 Night Trial.
Shipping
Free shipping is available to the 10 provinces in Canada and there is a non-refundable shipping surcharge for orders shipping out to the Canadian Territories. There is no fee or deductible required for the product, and transportation of any replacement is free to any provincial street address in Canada.
Should you choose a delivery service or option provided directly through one of Endy's delivery providers, the delivery contract at that point will be directly between you and the delivery partner, not Endy. Endy will no longer be able to act as your primary point of contact for shipping inquires.
Exchanges
If the incorrect size or colour is ordered, a one-time size or colour exchange will be offered within the 60 Night Trial. This must be communicated to Endy within the first 60 nights. To limit the impact on the environment, Endy will treat a size or colour exchange as completion of the 60 Night Trial. It is strongly recommended to confirm the correct size or colour required before an order is placed. Once the replacement product has been received, failure to return the original product will be considered authorization to charge your credit card or PayPal account, for the price of the item.
Returns
Any returned product type will not be eligible for additional subsequent trials (i.e. if you return a mattress protector, you will not be eligible for another 60 Night Trial on future mattress protector orders).
Any environmental and/or customer-inflicted damage will disqualify the ability to exchange or return. Additionally, to ensure that products can be donated to charities, all returned products must be in good condition and free of stains and/or damage.
The product, opened or unopened, can only be returned within the 60 Night Trial. In the event of a return, the pickup address can differ from the original delivery address, however it must be a valid street address within any of the Canadian provinces.
Customer may return a maximum of four (4) mattress protectors, sets of sheets,weighted blankets, duvets or duvet covers and/or eight (8) Endy pillows per initial order, validated by the order number, customer name, or shipping address. Please try our products first before ordering in large quantities.
Once a return is requested and the required information has been provided for an Endy accessory return, Endy will provide you with a prepaid shipping label. The shipping label is valid for two (2) weeks after being requested and must be shipped before that time in order to be eligible for a return and refund.
Once your item has been received, your refund will be processed back onto the original card used for the purchase. This typically occurs within 5 business days after we have received your item. Standard processing time for the funds to be posted by your bank is 3-5 business days.
If you've selected our PayBright financing option, your return might be subject to longer processing times. It may take up to 15 business days after we've received your returned item to fully process your refund.
Endy Products from Other Retailers
Every retailer has its own return policy, so please reach out to the store you purchased from.
Billing
Promotional codes or offers cannot be combined and promotional codes cannot be used in combination with the financing option available through PayBright.
We May Modify These Terms at Any Time
You agree that Endy may, at its sole discretion, suspend or terminate your access to all or part of its website and resources for any reason, including, without limitations, breach of this User Agreement. This includes that there may be change these Terms at any time. If the changes are material, we'll let you know by email or posting a notice on the site before the changes go into effect. The notice will designate a reasonable amount of time (the "Notice Period") after which the new terms will go into effect for all users.
Any suspected illegal, fraudulent, or abusive activity may be grounds for terminating your relationship and may be referred to appropriate law enforcement authorities. Upon suspension or termination, your right to use the Resources we provide will immediately cease, and we reserve the right to remove or delete any information that you may have on file with Endy, including any account or login information.
Warranties
Learn about our product warranties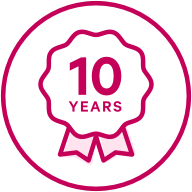 Learn More
Endy Care
Tips for caring for your Endy products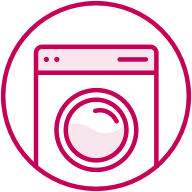 Learn More
Terms of Use
Information about our site & products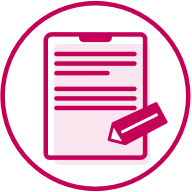 Learn More
∂