Our Mission
Better Sleep
for All
Endy's social mission is based on our founding belief: that everyone in Canada deserves a better night's sleep.
12,000+
Mattresses

Donated
Stacked, that's more than 5 times the height of the CN Tower.
Canadian Charity Partners
Delivering Better

Sleep to Those in Need

Since our launch in 2015, we have partnered with charities and not-for-profits nationwide to donate new and gently used mattresses to those who need them most, including survivors of domestic violence, newly housed youth, and new immigrants and refugees to Canada.
The Impact of a Good Night's Sleep
Furniture Bank

Women in Need Society

Matthew House Ottawa

CLASS (Community Living Association for South Simcoe)
We're always eager to welcome more registered
charity partners to our program.
Become a partner
Please note that Endy donation recipients will solely bear all responsibility for ensuring compliance with and adherence to any applicable health and safety regulations.
Explore Our Charity Partners:
Healthcare heroes
Transforming Call Rooms
Across Canada in 2021
Helping Frontline Workers
Get Better Rest
As COVID-19 first began to overwhelm Canadian hospitals, we were shocked to learn that some frontline doctors and nurses had nowhere comfortable to rest.
Completing our 2021 Healthcare Heroes campaign, we're proud to say we donated 300+ mattresses to more than 80 hospital call rooms across Canada. Thank you to everyone who participated in the program, and thank you to our healthcare heroes!
Healthcare Heroes We've Helped Catch
Some Zzzs
Skip the image carousel that is displaying the health care providers Endy has donated mattresses to across Canada.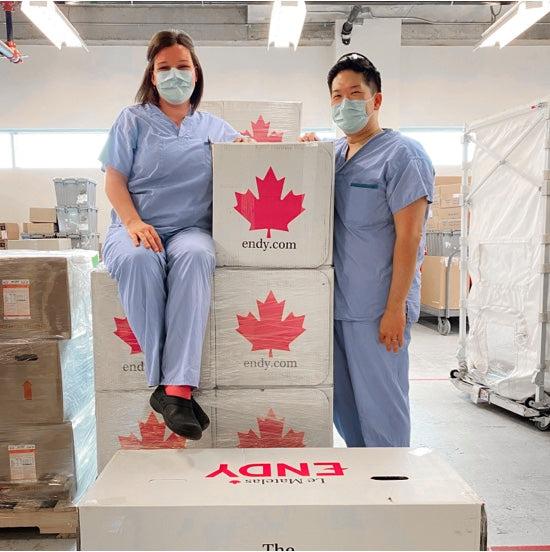 Abbotsford Hospital, BC
Southlake Hospital, ON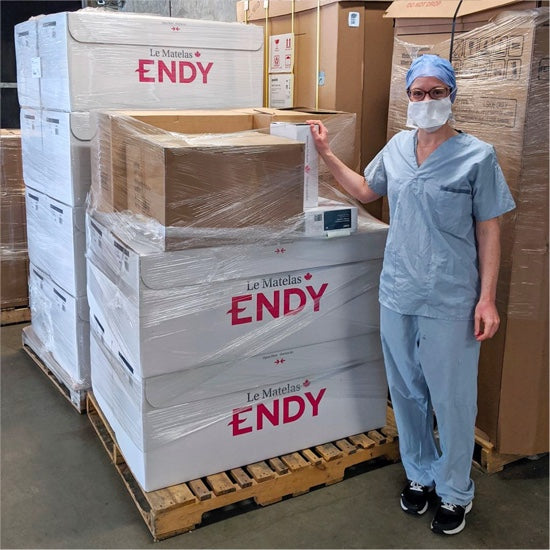 St.Pauls's Hospital, BC
BC Women's Hospital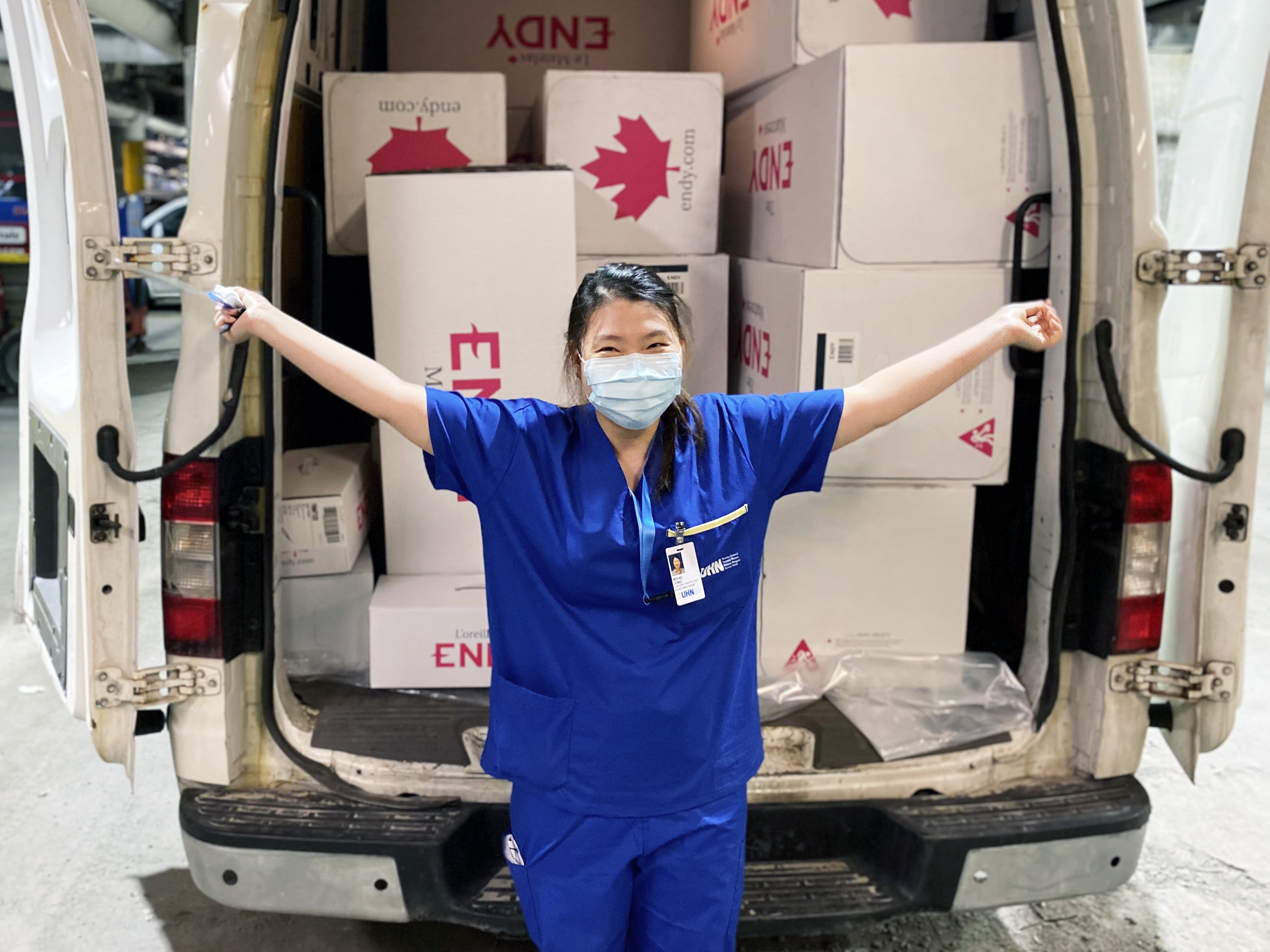 University Health Network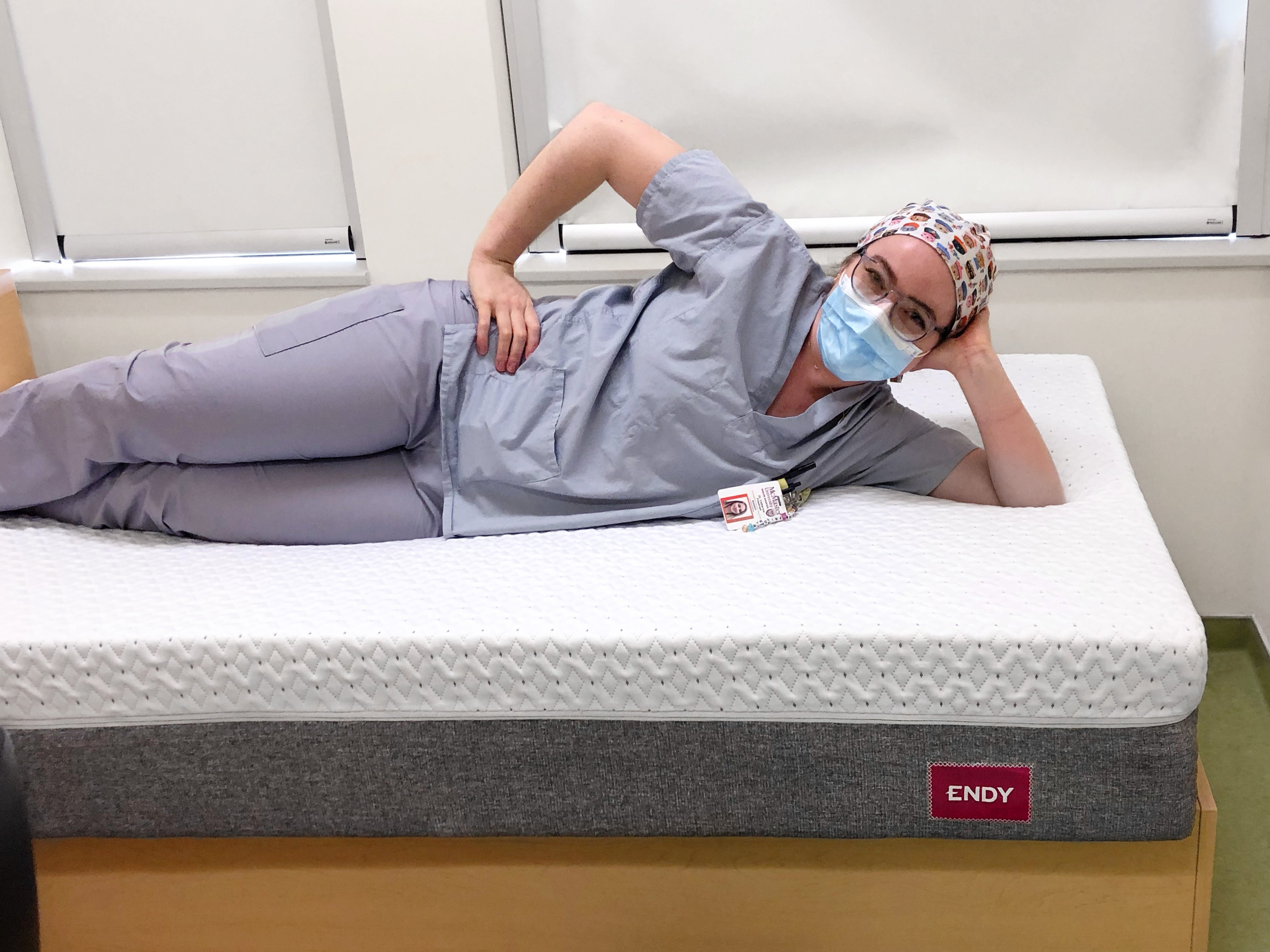 St.Joseph Healthcare Hamilton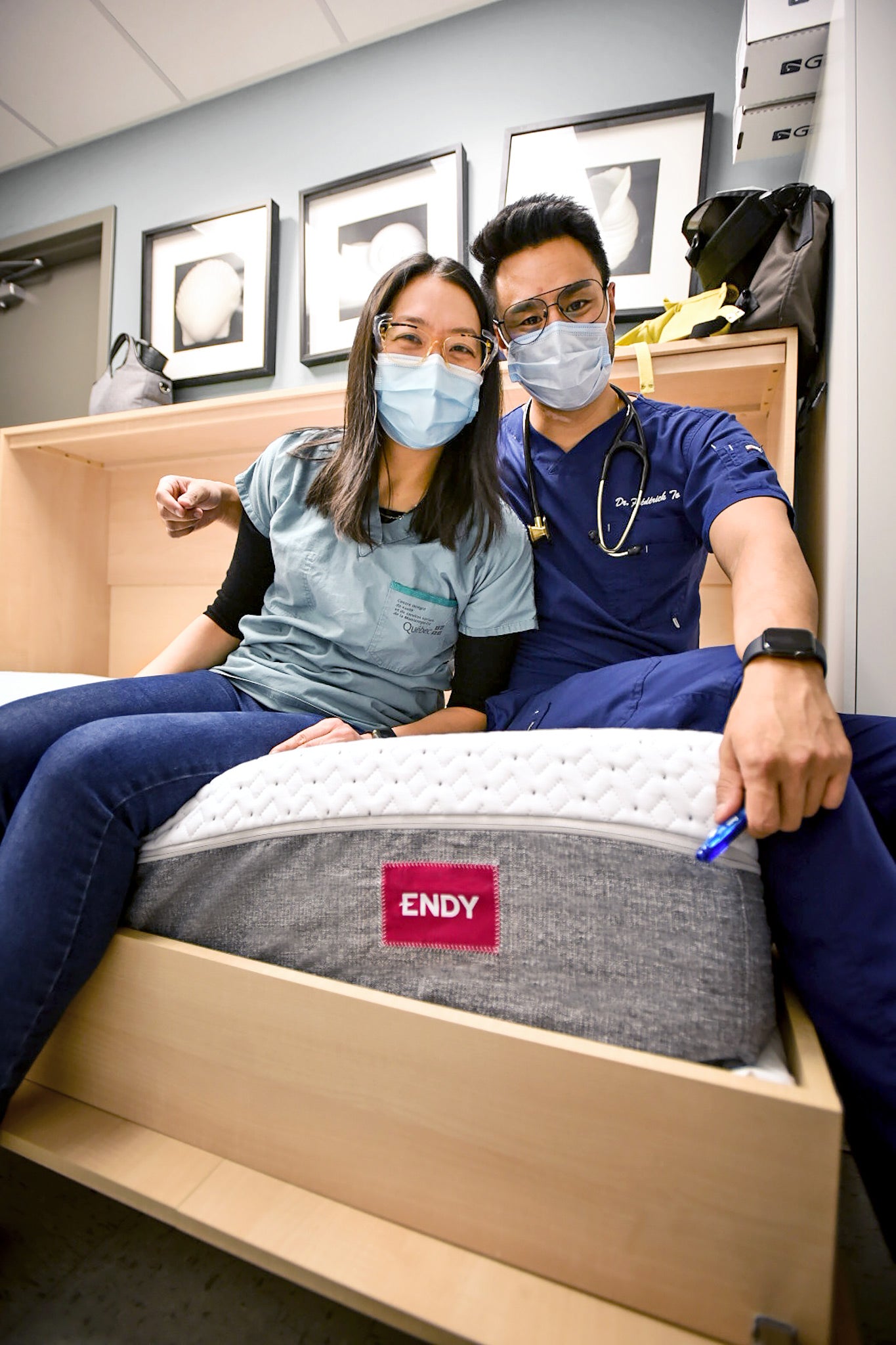 Pierre Boucher Hospital
"We're committed to transforming hospital call rooms across the country. These doctors and nurses are fighting for us on the frontlines and risking their lives every day. If we can provide even a moment of comfort and rest for these miracle workers between patients, it will be well worth it." - Rajen Ruparell, Founder & Chairman