You'll flip when you meet our new investor
We're not flipping kidding. Jose Bautista has officially joined the Endy team as investor.
Anyone who knows the former Toronto Blue Jays icon and six-time MLB All-Star will tell you: Jose is serious about his sleep, and has been for his entire career.
Long before media moguls like Arianna Huffington and Tim Ferriss threw sleep into the cultural limelight, Jose made it a priority to get at least 8 hours of quality sleep every night. He found himself searching for a mattress that would maximize his rest and recovery while he was playing in Toronto.
In 2016, Jose met Endy's co-founders, who suggested he try out their award-winning mattress. The rest was history; for Jose, it was love at first night.
On top of getting a great night's sleep, Jose was passionate about the company's products and its promise to put customers first by cutting out the middleman. After learning about the company's mission—to give all Canadians a better night's sleep, including those who need it most—Jose was hooked. Right away, he became an unofficial ambassador for the brand, gifting the mattress to his friends in Toronto and even shipping one across the border to his family home.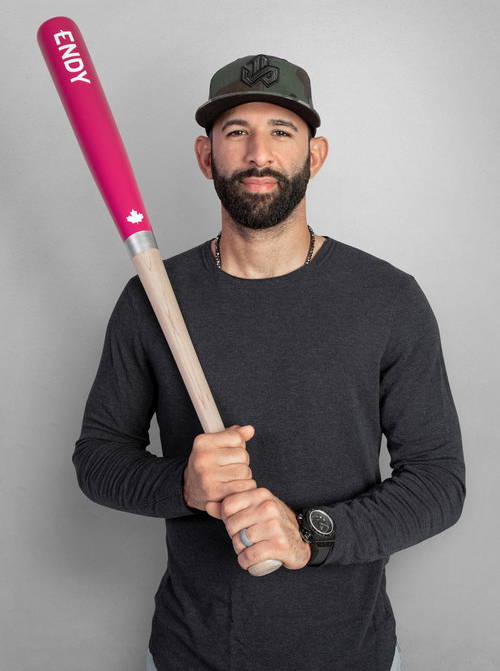 In 2018, he decided it was time to make things official: pursuing an investment in the uniquely Canadian company, not simply because it was growing so quickly, but because it was growing with heart. After spending more than a decade in Canada, Jose sees his investment as a way of giving back to his home-away-from-home.
"Endy is an incredible Canadian success story. This is a company that continues to make a name for itself, not only for flipping an industry on its head, but for donating thousands of mattresses to those in need. As an athlete, I know how vital sleep is for overall health, and how a game changing mattress is essential for a great night's sleep. As an investor, I'm proud to team up with Endy, a company whose values I share: innovation, well-being, and paying it forward," Jose said of his investment.  
Since our launch in 2015, we've partnered with dozens of local charities to give back to our fellow Canadians, donating more than 2000 new and gently used mattresses to families and individuals in need. We have charity partners in every Canadian province, including Furniture Bank and Matthew House in Ontario, Women in Need Society in Alberta, and Aboriginal Mother Centre Society in British Columbia, among many more.
We've also supported global charitable organizations like Nothing But Nets and Jose's own foundation, the Bautista Family Education Fund, which provides assistance to student athletes, both on and off the field, and we can't wait to do more together.  
Welcome to the Endy team, Jose!