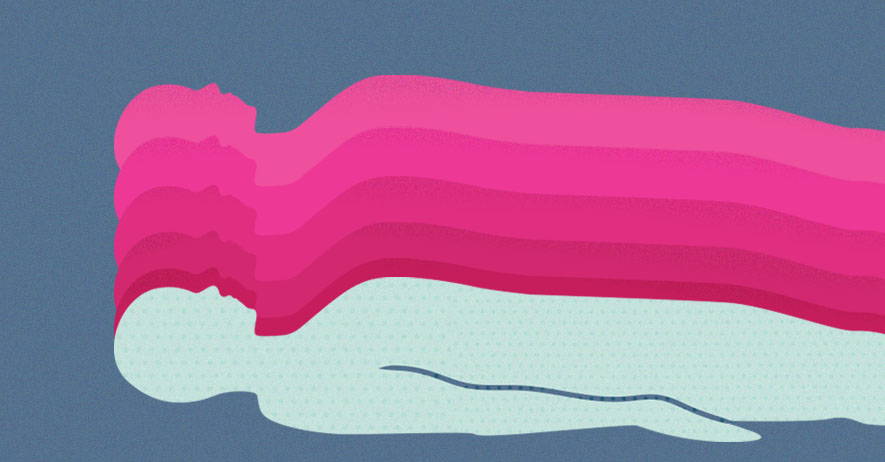 Linda Nguyen | Feb 4, 2020
Something in the night disturbs your slumber. Maybe it's a noise. Maybe you feel a presence. Or maybe you open your eyes and immediately spot a large creepy crawling on your ceiling. Regardless of your fight or flight instincts, you can't move. Your limbs are frozen and you lose your ability to speak despite the fact that your mind is racing with worry. It's a few minutes of fear, but you awaken, totally in control of your body and the noise/presence/crawler is gone.
If this has ever happened before, then you've experienced sleep paralysis.
In a nutshell, sleep paralysis is a type of sleep disorder that inspires the feeling of not being able to move or speak despite being conscious during the stages of either waking up or falling asleep.
---
Having troubles getting falling asleep? Check out these tips from a sleep expert.
---
Most likely to occur when during adolescence, sleep paralysis disrupts your REM sleep cycle. During REM, the eyes are moving quickly but the body is relaxed. Sleep paralysis occurs when the body isn't transitioning in (hypnagogic sleep paralysis) and out (hypnopompic sleep paralysis) of sleep smoothly.
This can be caused by a variety of reasons (sleep deprivation, an inconsistent sleep schedule, stress, narcolepsy), and while there are no exact treatments for it, it's good to remember that occasional episodes of sleep paralysis are totally normal. The remedy? Getting plenty of rest. Find ways to relieve stress like 4-7-8 breathing, meditation, or even drinking a sleep time tea to help you ease into the deep slumber that you deserve.