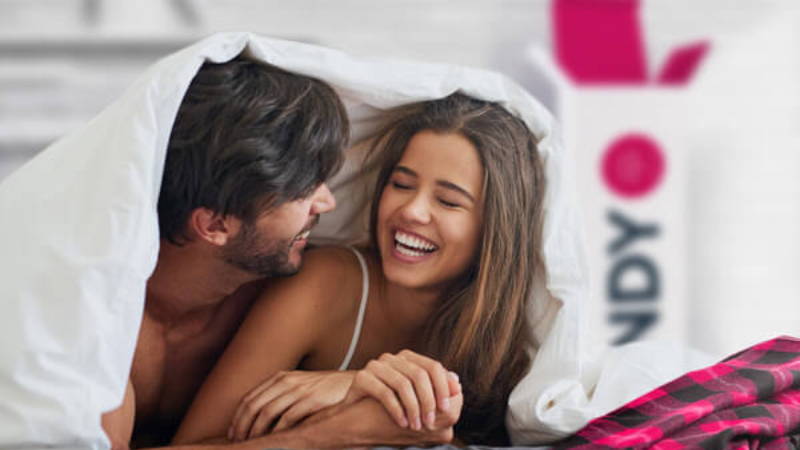 Valentine's Day is Better in Bed
Shara Singh | Jan. 31, 2018
Let's get down to business. The month of love is almost here, and with it begins the annual hunt for the perfect gift. We've got you covered with the complete Endy assortment. Enjoy some quality time cozied up in bed with your #1, head in the clouds on the perfect pillow, and all wrapped up in our silky soft sheets. We promise - there's no better way to spend the day.
Here are the top five ways Endy is made for love:
1. Stay in bed
It's Valentine's Day - why leave the bedroom? The Endy Mattress offers the perfect balance of comfort and support for every kind of sleeper (and cuddler, too). Endy's proprietary foam - note: not memory foam - is designed to relieve back pain and pressure points. Marathon spooning sessions have never been so comfortable.
2. Surprise your S.O.
Planning a breakfast-in-bed of epic proportions? We got you. Endy's zero motion transfer promise means that when you roll out of bed at 6 a.m. to whip up those egg whites, hunny will still be fast asleep beside you.
3. Stay cool (even when things get hot.)
The top layer of the Endy Mattress is infused with cooling gel, which keeps heat flowing throughout the mattress to prevent hot spots.
4. Pillow talk for two
Do you ever buy those two-pack pillow sets only to find that your partner can't stand them (or - worse - they don't do the trick for either of you)? Each 100% adjustable Endy Pillow comes overstuffed with shredded bamboo charcoal memory foam. Remove handfuls of foam to your preference, to make the pillow as firm or soft as you desire. Then, store the excess foam in the provided mesh case, and - voila - you'll have a travel pillow, perfect for getting shut-eye in transit.
5. Skip the PJs
Our newest product, the The Endy Sheets, are so silky soft that pyjamas might be out of a gig. Make your bed the perfect romantic escape with our 100% cotton, 480 thread count, sateen weave sheets, Plus, they're wrinkle resistant - meaning you'll spend less time with an iron, and more time with your loved one, this Valentine's Day.