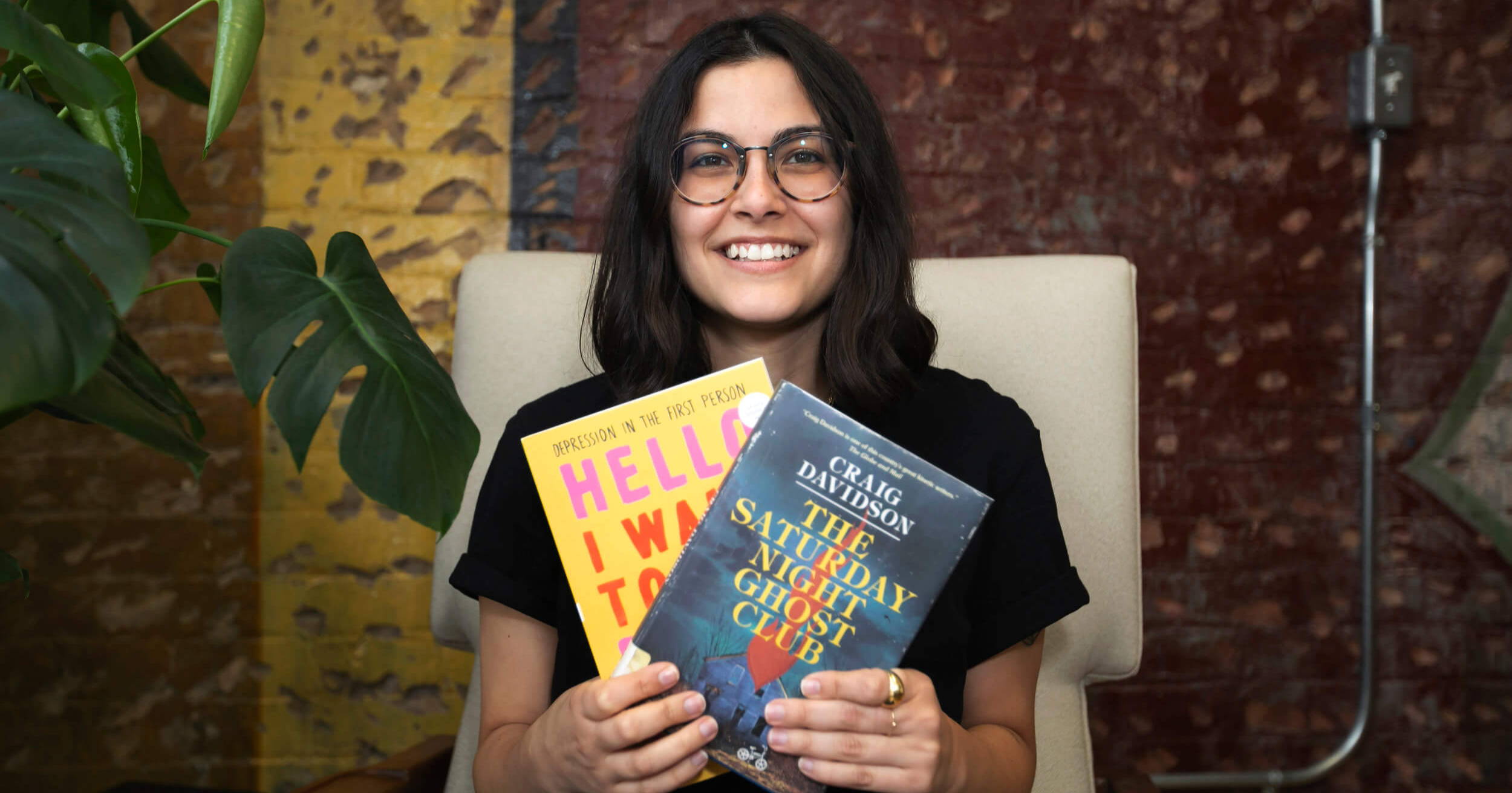 The Endy Book Club - The Saturday Night Ghost Club by Craig Davidson
Mathew Torresano | May 10, 2019
There's something truly special and lovely about reading a great book outdoors with the sun's rays as your light and warmth. Especially with the flowers budding and the trees transforming, sinking into a novel with Mother Nature just got a whole lot prettier.
Our featured novel for May's Endy Book Club is The Saturday Night Ghost Club by Craig Davidson, a coming-of-age thriller that follows a group of misfit kids who spend a summer delving into the urban myths of Niagara Falls. For a sense of the novel's tone: merge Stranger Things with Stephen King.
Whether you pack a blanket or grab a bench, enjoy the glory of spring with this great read chosen by Endy's Senior Manager, Integrated Marketing and Email, Alex.
P.S. Remember to send us your thoughts as you read along! At the end of the month, we'll reveal who and what book will be featured in June, so stay tuned to our social pages for more details!
P.P.S. We have a bonus feature this month up for grabs that hasn't even hit the book store shelves yet! Make sure to check out @endy for more details on how to get your hands on a copy!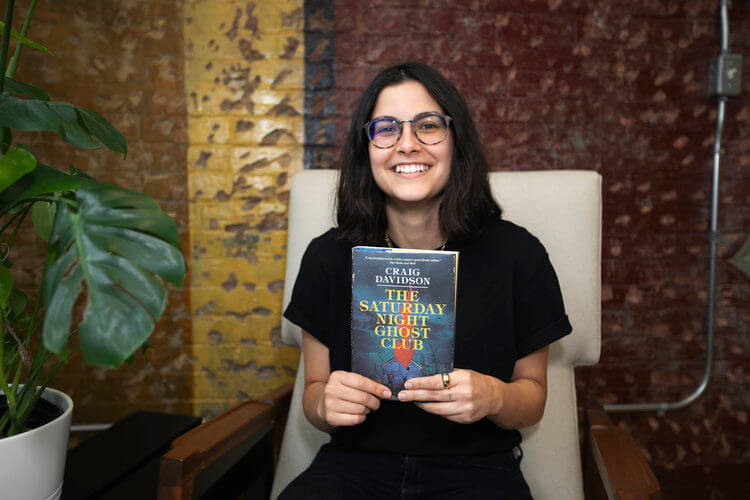 Alex, why did you choose to read The Saturday Night Ghost Club?
I saw Saturday Night Ghost Club in a friend's Instagram story and was immediately drawn to the cover. It's designed to look like an old library book, almost like a pulpy 80's horror novel. The book is oozing with nostalgia from the cover alone. After seeing it on Instagram, I went right to Goodreads to add it to my to-read list, where I found out that Craig Davidson has written many books under the pen name Nick Cutter. As in, the Canadian horror master behind the sort-of-Lord-of-the-Flies-but-somehow-more-horrifying The Troop. At this point, I'm all in. But if you're not a fan of horror, don't worry, this isn't in the horror genre. It's really a coming of age story — so it's more Stand By Me than Pet Sematary.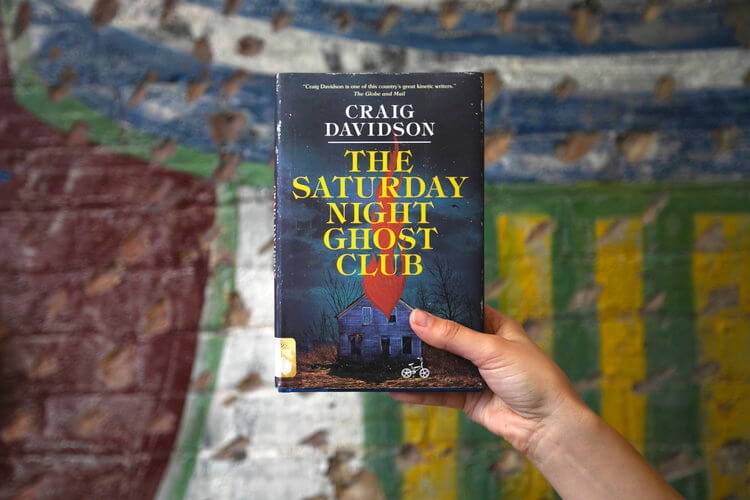 The Saturday Night Ghost Club
The Saturday Night Ghost Club is a coming-of-age thriller set in Niagara Falls, also known as Cataract City. Sharing a similar tone to Netflix's Stranger Things and classic works by Stephen King in the 1980s, the story is told by neurosurgeon Jake Breaker as he recounts his gullible and awkward 12-year-old self in the 80s and his memories of his eccentric, but peculiar, uncle Calvin inviting him to join the "Saturday Night Ghost Club," a group of misfits who explore the grim urban myths in Niagara Falls "where the barriers between [the natural] world and the spirit realms are full of holes." It's a life-changing summer for Jake as his learns not just about himself, but the root of his uncle's preoccupation with chilling legends and how it's the root of the novel's mystery.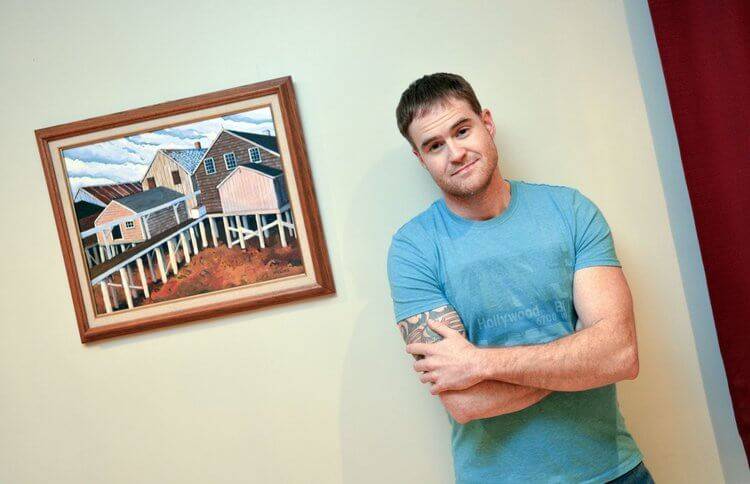 About the Author
Born and raised in St. Catharines, Ont., Craig Davidson is an author of short stories and novels like Cataract City, which was shortlisted for the Scotiabank Giller Prize in 2013, and Rust and Bone, which was made into an Oscar-nominated feature film. His other notable works like Precious Cargo was nominated for Canada Reads 2018 and The Saturday Night Ghost Club was a finalist for the Rogers Writers' Trust Fiction Prize.