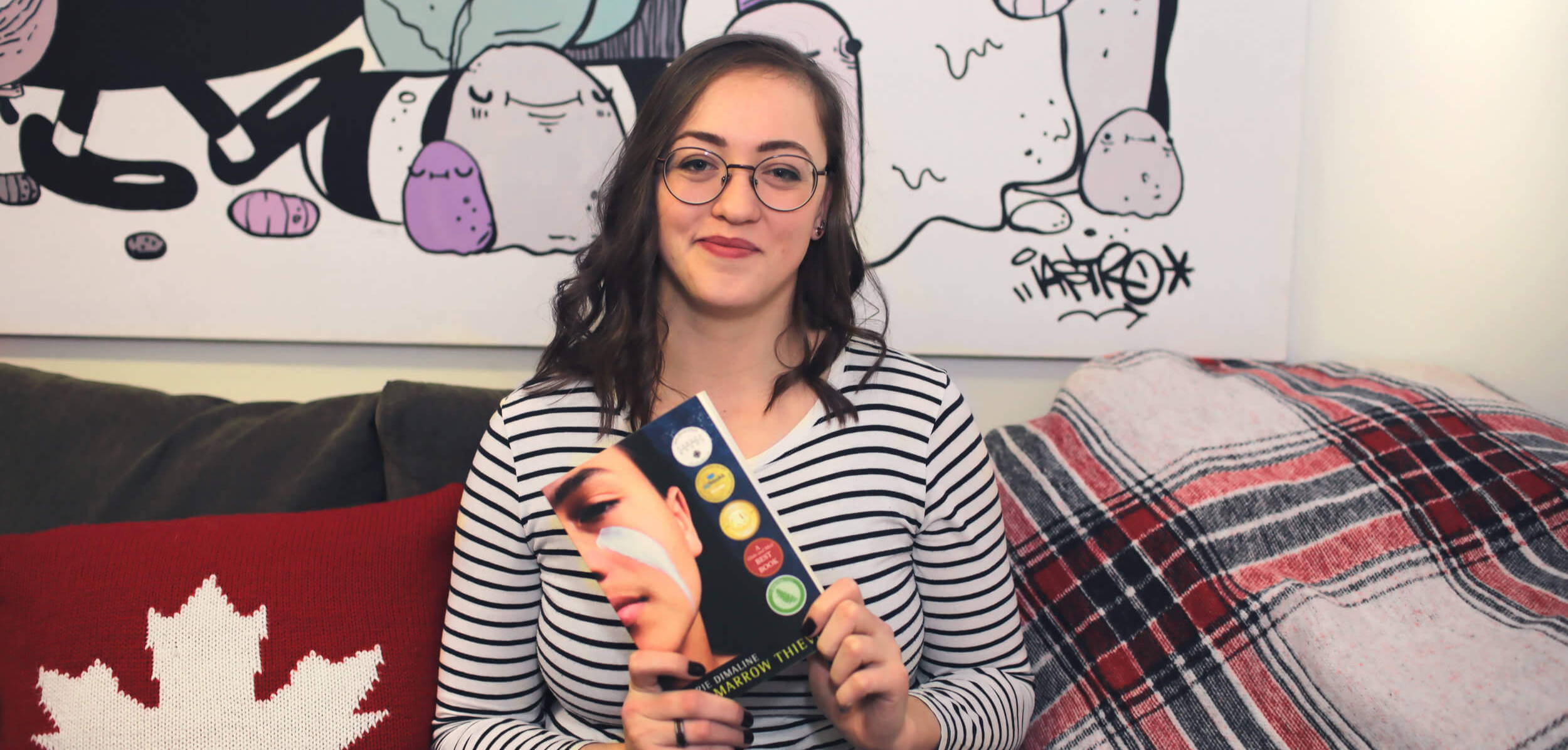 The Endy Book Club - The Marrow Thieves by Cherie Dimaline
Mathew Torresano | Apr. 11, 2019
With the warmer weather inviting flowers to bloom, we've shifted our focus towards Earth Day. While we admire the beauty of spring, this month's book choice, The Marrow Thieves by Cherie Dimaline, follows a young Indigenous boy as he fights for his own survival in a world ravaged by the effects of global warming. In light of Earth Day, Dimaline's novel will have you reflecting on how lucky we are to live in this vast, green, geographically diverse country we call home and why should be doing everything we can to preserve it.

So join us and trade in your earmuffs and scarves for a light jacket and your favourite pair of sunnies as you dive into the dystopian world of The Marrow Thieves with our Customer Care Specialist, Natalie.

P.S. Remember to send us your thoughts as you read along! At the end of the month, we'll reveal who and what book will be featured in May, so stay tuned to our social pages for more details!
Natalie, why did you choose to read The Marrow Thieves
The Marrow Thieves by Cherie Dimaline was recommended to me by a colleague, and the dystopian future theme piqued my interest very quickly. The story is told from the perspective of a young boy named Frenchie as he, and others, try to survive in a world destroyed by global warming while also running from "recruiters," who are trying to cure their dreamlessness by stealing the bone marrow of First Nations members.

Dimaline's storytelling is wonderfully written. Despite heavy subject matters and a desolate landscape, Frenchie's personal struggles and his view of the world is described in a delicate and beautiful way. This book is absolutely worth the read and also acts as a warning for how we should be taking care of the amazing planet we're living on.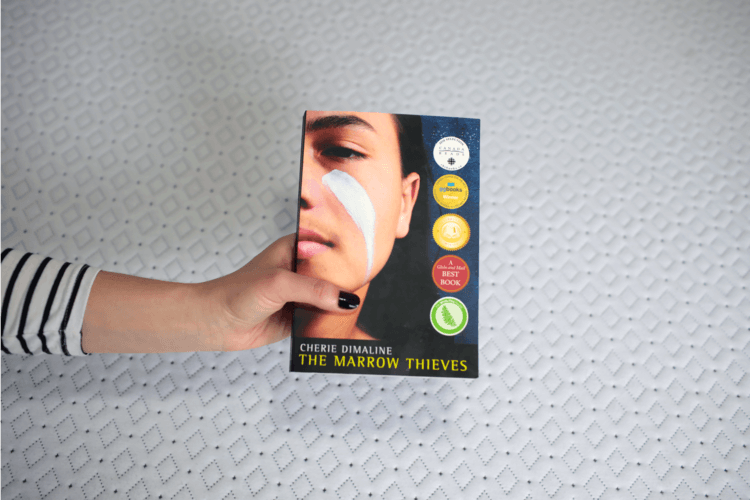 The Marrow Thieves
The Marrow Thieves explores a futuristic world devastated by the effects of global warming where people are driven to madness as their ability to dream slowly fades from existence. The cure? The bone marrow of the North American Indigenous. With the world crumbling, a fifteen-year-old Indigenous boy and his travel companions embark on a journey of survival as they attempt to reunite with their loved ones and find refuge. Their biggest obstacle is a group dubbed as the recruiters who look to bring them to the marrow-stealing factories.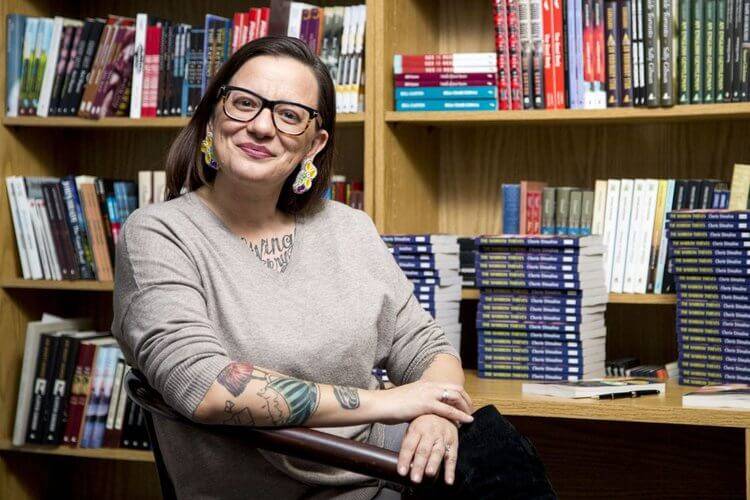 About the Author
Cherie Dimaline is a Canadian Métis author from the Georgian Bay Métis Community in Ontario. Having published her first book, Red Rooms, in 2007, Dimaline has gone on to win the 2017 Governor General's Award and the prestigious Kirkus Prize for Young Readers with The Marrow Thieves. Dimaline also became the first Aboriginal resident writer at the Toronto Public Library. Currently residing in Toronto, Dimaline now coordinates the annual Indigenous Writers' Gathering and is working on her next novel.