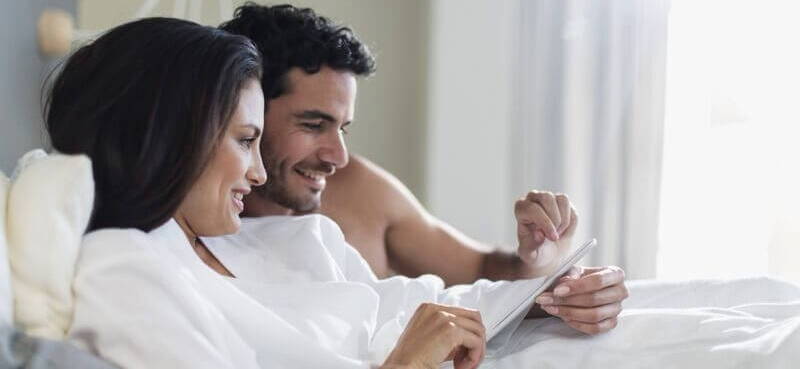 The Coolest Sleep Apps and Gadgets
Kayla Musyj | May 28, 2015
The market is flooded with sleep tracking apps and gadgets claiming to help you achieve your best night's sleep yet. But do they really work and which one best fits your needs? Luckily, we have narrowed the list to the top five sleep apps and gadgets for any need and budget.
---
Cost: free

This mobile app works on Android and iOS devices. It tracks your sleep, your movement and sound charting your data in easy to read graphs. The audio recordings allow help you catch snoring and breathing problems that you might not have known you had. The app even provides tips to help you improve your sleep and help you fall asleep faster.

https://mysleepbot.com/
Cost: $2.29

This iOS app wants to wake you up at the best possible time in the morning. It works by identifying your sleep phases by tracking your movements in bed. Then, working within a predefined 30-minute alarm window, the app wakes you up in your lightest sleep phase. Choose to be woken up by your own tunes or from a dozen other soothing melodies. Unlike the Sleepbot, the Sleep Cycle Alarm does not record sounds. However, it does go the extra mile and display the weather forecast each morning.

http://www.sleepcycle.com/
Sleep Genius is a mobile app available for iPhone and Android-users. This app helps train your brain into its natural sleep rhythms, and then wakes you up within a 5 minute 'revive cycle'. The soothing sounds work to decrease the stress caused by traditional alarm clocks. Other settings include the power nap, which triggers your relaxation response helping you take a short nap.

http://sleepgenius.com/
Among other tracking features like fitness and diet, this wearable gadget tracks how long and how well you sleep. Set an alarm and be woken up to silent vibrations instead of loud obnoxious alarms. Furthermore, this app can connect to your iPhone and Android so you can access all of your Fitbit data, graphs and sleep trends.
ttp://www.fitbit.com/ca/chargehr

This wearable tech uses advanced sensors to track your sleep stages – light, deep and REM. It tells you how many hours you've slept, your activity during the night and compares your deep sleep to your light sleep. Using this data the Up3 will identify the best moment in your sleep cycle to wake you up with silent vibrations. The following day, there will be a report accessible through the website or through the free phone app.

https://jawbone.com/store/buy/up3