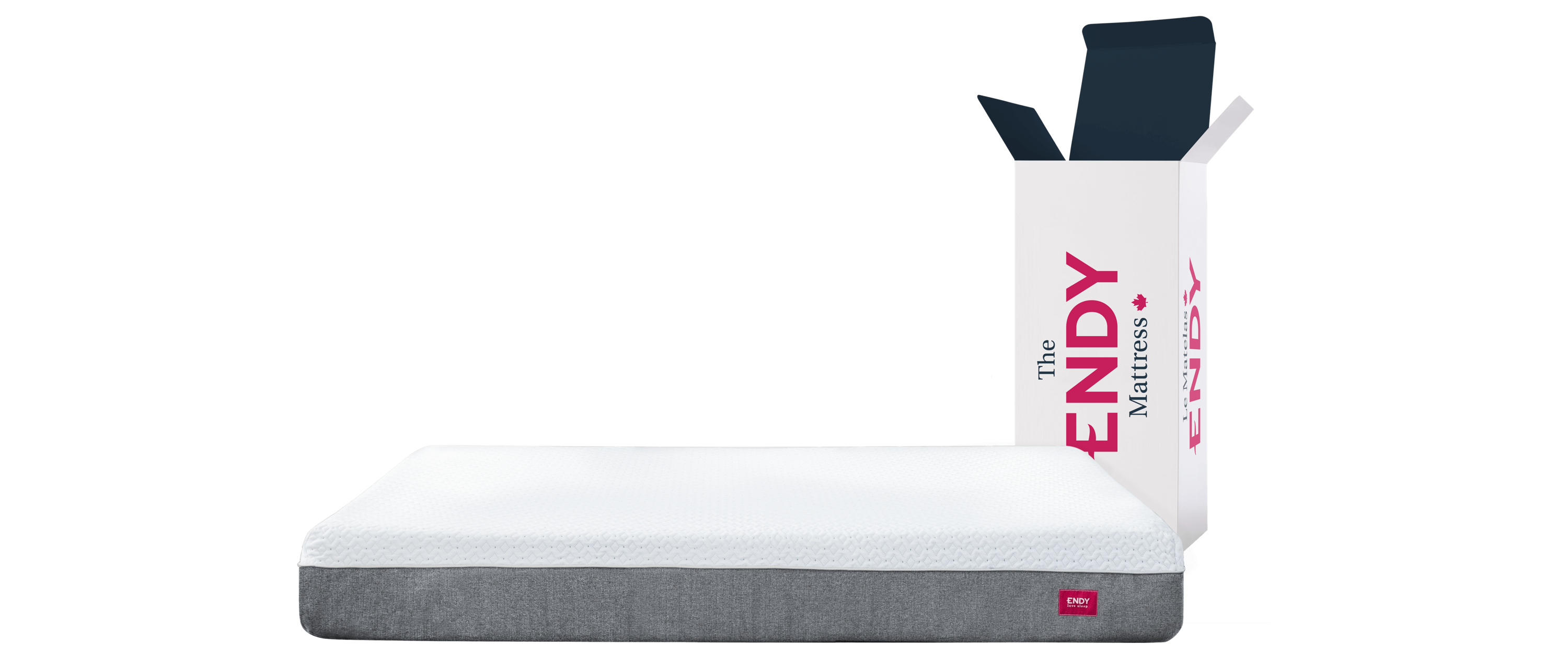 Rotate—Don't Flip—The Endy Mattress
Linda Nguyen | Feb. 9, 2019
A loving family member has probably informed you that your mattress needs to flipped to prolong its life, but with the Endy Mattress, that advice is no longer applicable.
Rather than traditional innerspring, the Endy Mattress is made up of three foam layers: a supportive base layer, a transition layer, and an open air cell top layer. Simply put, following old school methods of mattress care wouldn't be best if applied to the Endy Mattress because you'd be resting on the high-density foam versus the comfort top, which is designed for ultimate support and temperature-regulation throughout every Canadian season.
We recommend that you rotate the mattress 180 degrees once every six months. (Don't worry, we'll send you a reminder!) It's normal for your mattress to soften over time, so regular rotations will keep your mattress feeling balanced across the full surface.

Another related tip is that all other Endy products (minus the pillows) are designed with either an incognito embroidered Endy logo or tag that perfectly aligns with the pink logo patch on the Endy Mattress. This effectively saves you from the confusion of trying to figure out which corner goes where. Don't worry—we've all been there.
For more on product maintenance, please visit our FAQs. As always, take the time to read the care instructions of your Endy product to maintain their longevity. Until then, happy sleeps!