Our Latest Snooze: The Endy Lodge Opens At Stackt
Linda Nguyen | Apr. 10, 2019
As Canada's leading online mattress brand, we like to keep things exciting as we work towards our mission of ensuring all Canadians are getting a better night's sleep.
That's why we're thrilled to share the snooze: We're opening up our first-ever immersive retail activation in Toronto at Stackt!
Our experiential space, dubbed The Endy Lodge, will open from early April 2019 through until the end of November 2019, and will be an extension of our online brand experience.
"We're really excited about the neighbourhood and the vibrant community Stackt market will draw," said Mike Gettis, CEO, Endy. "The Endy Lodge is a cool, experiential place for Canadians to touch and feel our products, while getting to know our brand in three dimensions."
This exciting news follows the recent launch of our national partnership with Canadian retailer Urban Barn, announced in February 2019.
So why Stackt? Well, we're always on the lookout for new opportunities that best suit our style, and Stackt's unconventional design—shipping containers in place of bricks and mortar—is the perfect place for us to create a bonafide relaxation destination for shoppers. And it'll be an experience far from that of your traditional mattress store.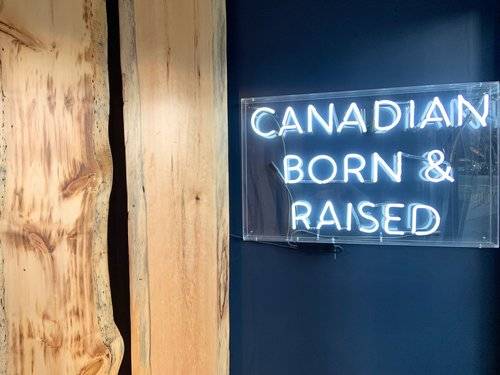 HERE'S WHY:
YOU'RE GOING TO BE ABLE TO TOUCH AND TEST OUR FULL PRODUCT ASSORTMENT
Put your curiosities to bed! Meet our products in-person so you can experience why Canadians, like national treasure Jann Arden, are raving about them.
PUT YOUR FEET UP AND GET COMFY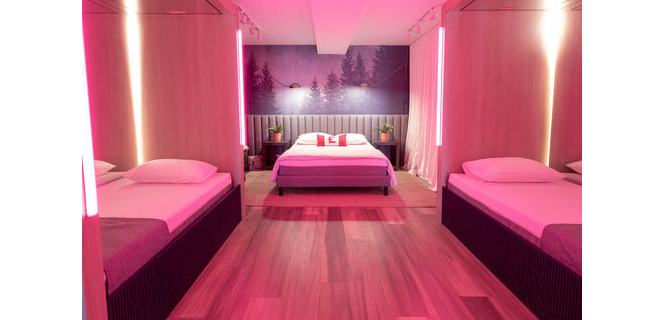 TAKE A NAP IN OUR NAPPING NOOKS
Do as the Europeans do and take a 20 minute siesta in one of two napping nooks. Not in the mood for a snooze? Both nooks feature a mirrored ceiling for optimal photo-taking. Cheeky hashtags are included.  
So visit, stay a while, and relax with us, Torontonians. We're excited to meet you at The Endy Lodge.
Find us at 28 Bathurst St., unit 1-109!