Long vs. Short Staple Cotton: What's Length Got To Do With It?
Shara Singh | Nov. 28, 2017
Now that we've uncovered the truth about thread count - it's time to dig into another crucial issue when it comes to buying bedsheets. Believe it or not, 100% cotton sheets aren't all made equal. The length of the cotton fibres (also called 'staple') determines the fabric's softness and strength.
Cotton comes in a variety of lengths, from short to long. While short staple cotton fibres are cheaper, long staple fibre cottons are highly sought after for their lasting quality and luxurious feel. Once you understand how the staples are women together to create the bedsheet - it's easy to see why. Long staple cotton has fewer exposed ends, lasts longer and feels smoother. Plus, it's less likely to rip, snag, and tear over time.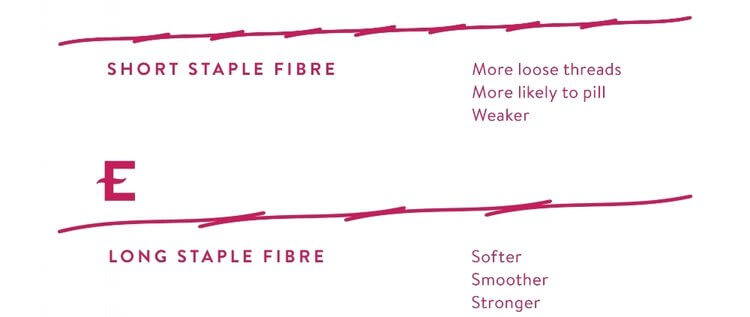 Simply - long staple cotton is a must for the discerning sleeper. Bedding endures daily use over an extended period of time, so finding that perfect set that will wash and wear well is key.
Though the obvious choice may be to opt for long-staple cotton, many bedsheet manufacturers don't release this info. Or, to cut costs, dishonest manufacturers blend long-staple cottons with cheaper, short-staple fibres, resulting in a lacklustre cotton mix.
The Endy Sheets are made from exclusively long-staple, single ply cotton - guaranteed to give you the best sleep ever. No sheet.
Want comfort, style and tech - all in one set? Canadians are cozying up to The Endy Sheets.