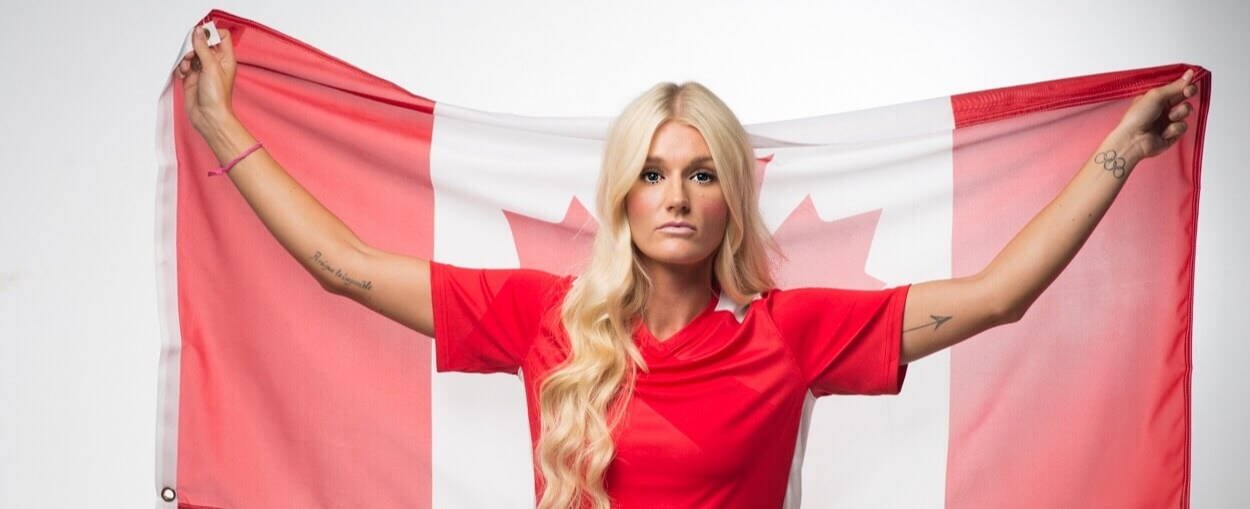 Influencer Of The Week: Kaylyn Kyle
Josephine Walters | Apr. 16, 2018
This week's influencer is Kaylyn Kyle, a Saskatoon-born Canadian Soccer Player who plays midfield for the Canadian Women's National Team, and Portland Thorns FC in the National Women's Soccer League (NWSL) in the USA. We linked up with her to find out how important sleep is to her as a professional athlete and to get to know her off the field...
1. How important is sleep to you as a professional athlete? Do you have a special sleep schedule?
Sleep is one of the main factors in continuing to be successful. I usually get anywhere from 8-10 hours and for me its important to have an amazing mattress so I have uninterrupted sleeps.
2. How does your sleep schedule change from soccer season to off-season? Is there ever an off-season?
It doesn't change, unless obviously I'm on vacation. I still know how important my sleep is even in the off-season because I am still training.
3. In an interview with Hello! Canada, you mentioned you're a dog lover. Do you let your pets sleep in your bed?
Of course, well I don't really have a choice.
4.

Would you consider yourself as more of a jock or a girly girl? Cleats or heels?
Both, I love getting done up but I also love being an athlete. If you're asking if I wear sweats to the mall… ha no, but I love all the girly things, like fashion and makeup.
5.

What's your morning routine?
COFFEE, COFFEE, COFFEE. Ha. Oh, and did I say coffee?
6. WHAT IS THE LAST THING YOU DO BEFORE GOING TO SLEEP?
Brush my teeth and wash my face.
7.

How do you take your coffee?
Black coffee with a splash of cream.
8.

What's your favourite Canadian brunch spot?
To be honest I don't have a favorite but I love coffee from Tim Horton's.
9.

Aside from training, what's your go-to workout routine?
Honestly its all from sleeping and a proper diet as well with my training. I think its so important to do all three.
10.

How are you liking your Endy Mattress? Has it helped you sleep better?
I'm absolutely in love with it!!! I haven't slept this good in year, and Frankie is loving it to ;)