Endy's May Content Creators On The Rise
Linda Nguyen | May 3, 2019
At last, May has arrived. And along with it comes the beauty of green buds that decorate trees and colourful florals to brighten up our homes. May's beauty is also enhanced by Mother's Day, a day to celebrate the stunning women who love us unconditionally. That's why this month's round-up of content creators are also mothers too. We've partnered with these content creators to celebrate what they do, and we're honoured that they share their Endy journey with their audiences via #endypartner.
See who we featured in our May roundup below!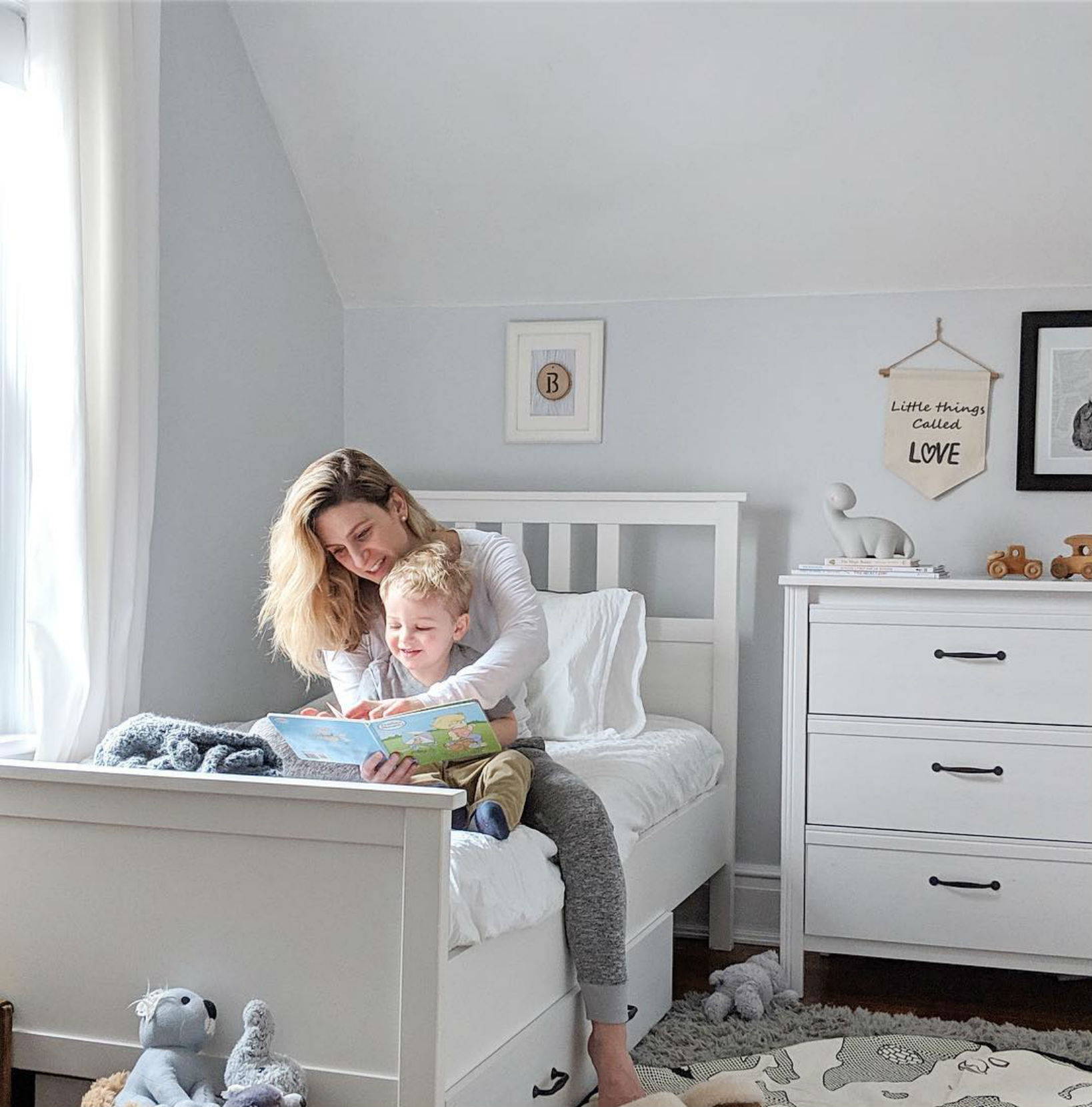 "I also am so happy that the boys are getting a great nights sleep in their new big boy beds with mattress from @endy. After we tried an @endymattress , we really wanted the boys to enjoy a set as well. Let's just say that when they want us to sleep with them if they've had a nightmare it's a whole lot more comfortable now!"
Vanessa is a Toronto lifestyle blogger, freelance writer, teacher, and a mother of three. Her blog centres on celebrating simple and creative living, plus creating a space where amazing stories can be shared.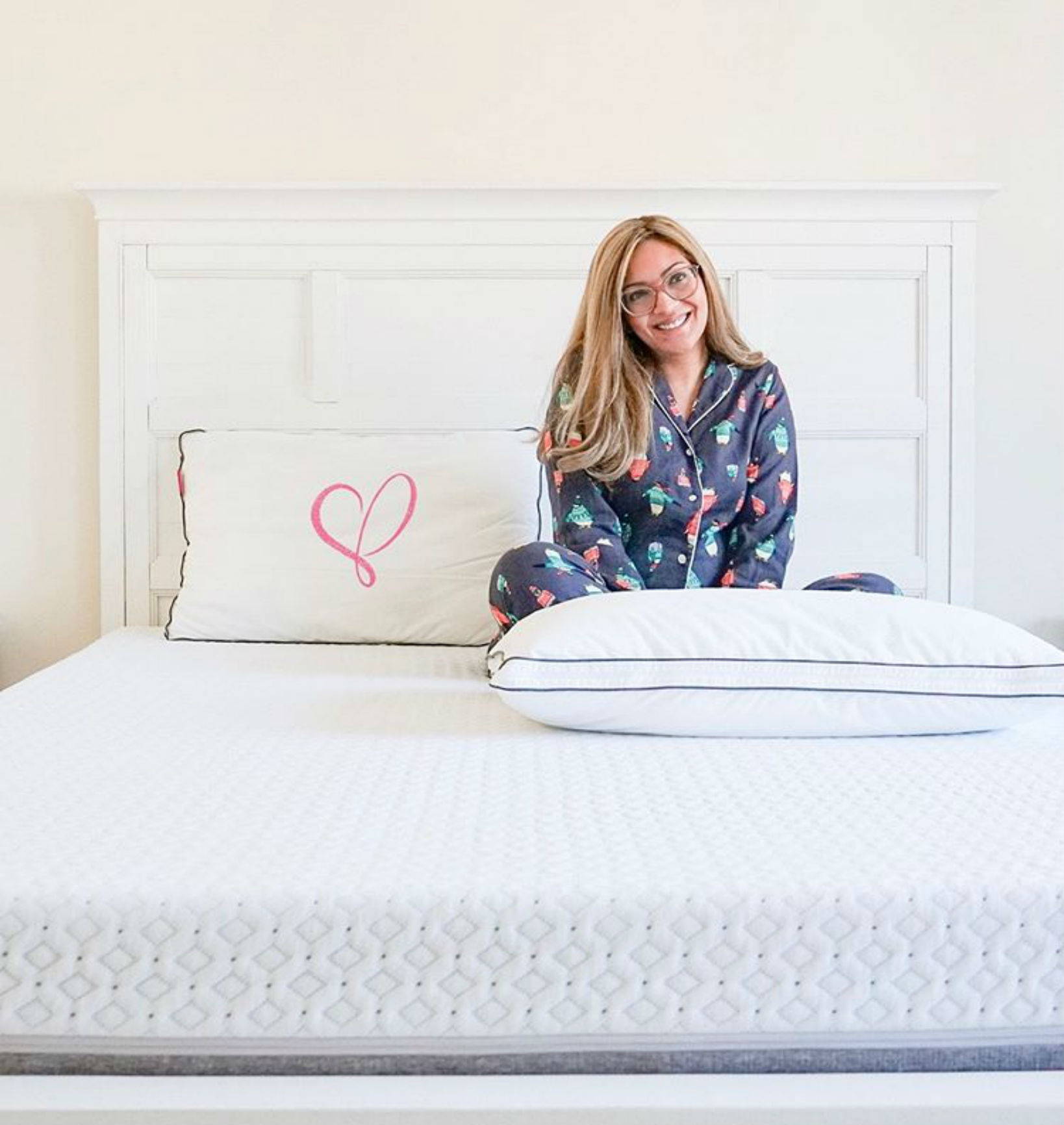 "I may have been the first person to complete Endy's 100-night mattress trial... while sleeping on the floor. And you know what? I honestly still had the best sleep of my life! If that doesn't speak to the amazing comfort and quality of an Endy mattress, I don't know what does."
Lena is a host of things: a blogger, social media strategist, TV and radio personality, mother of two, and so much more. Her blog, Listen to Lena, covers topics from her family, travelling, decor, and everything else in between.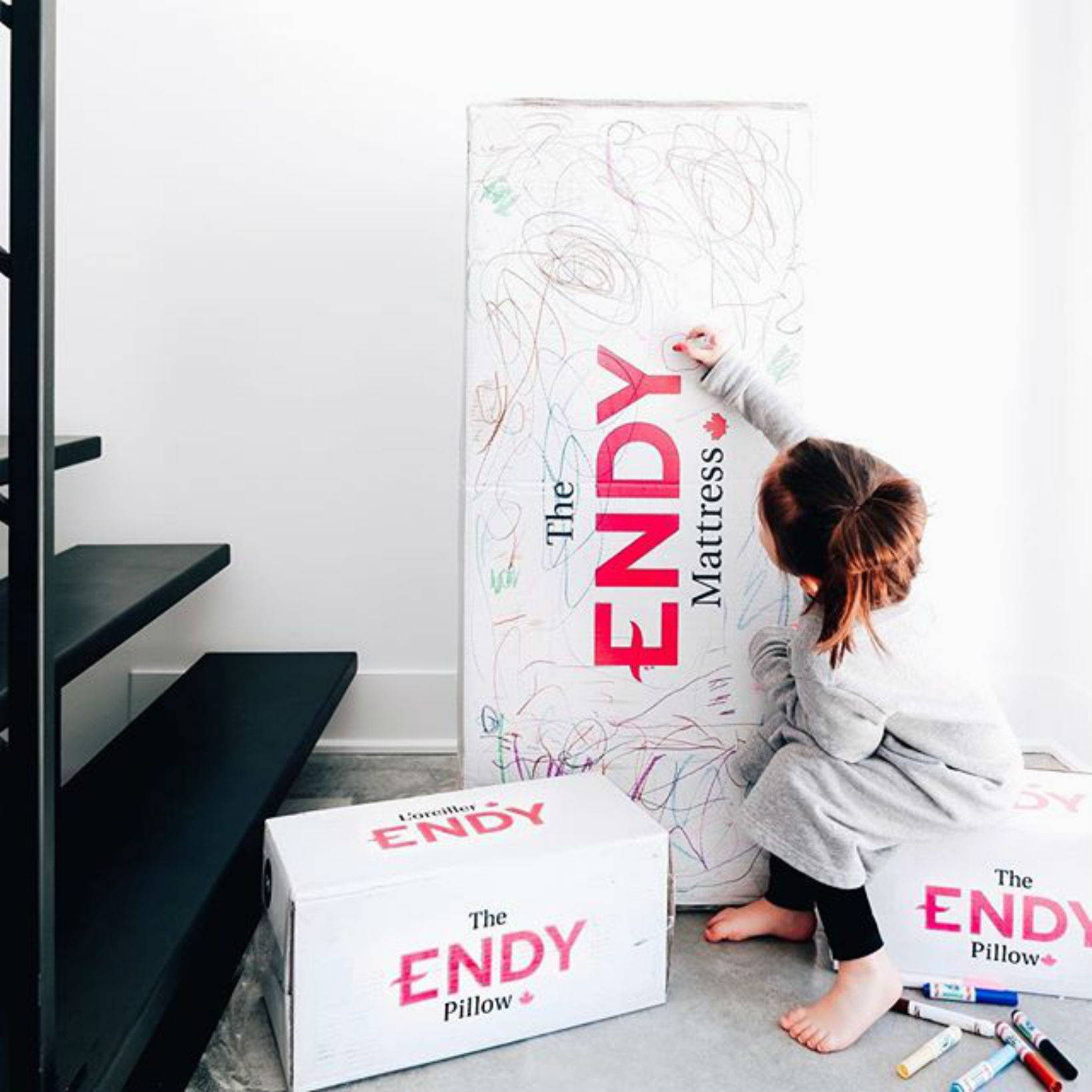 "Trying to keep 2 toddlers entertained while it feels like i've been moving for 264 days has been no bueno with a side of send the wine if you get what im sayin 🤪. Kept the queen entertained a whole 2h when i let her Picasso all over the worlds best box evaaaa, ok i'm lying was more like 12 minutes but a mom can dream right?"
Stephanie is a lifestyle blogger from Montreal and a mother of two. Her blog covers everything from being a full-time mom to the endless joy that her two little munchkins bring her.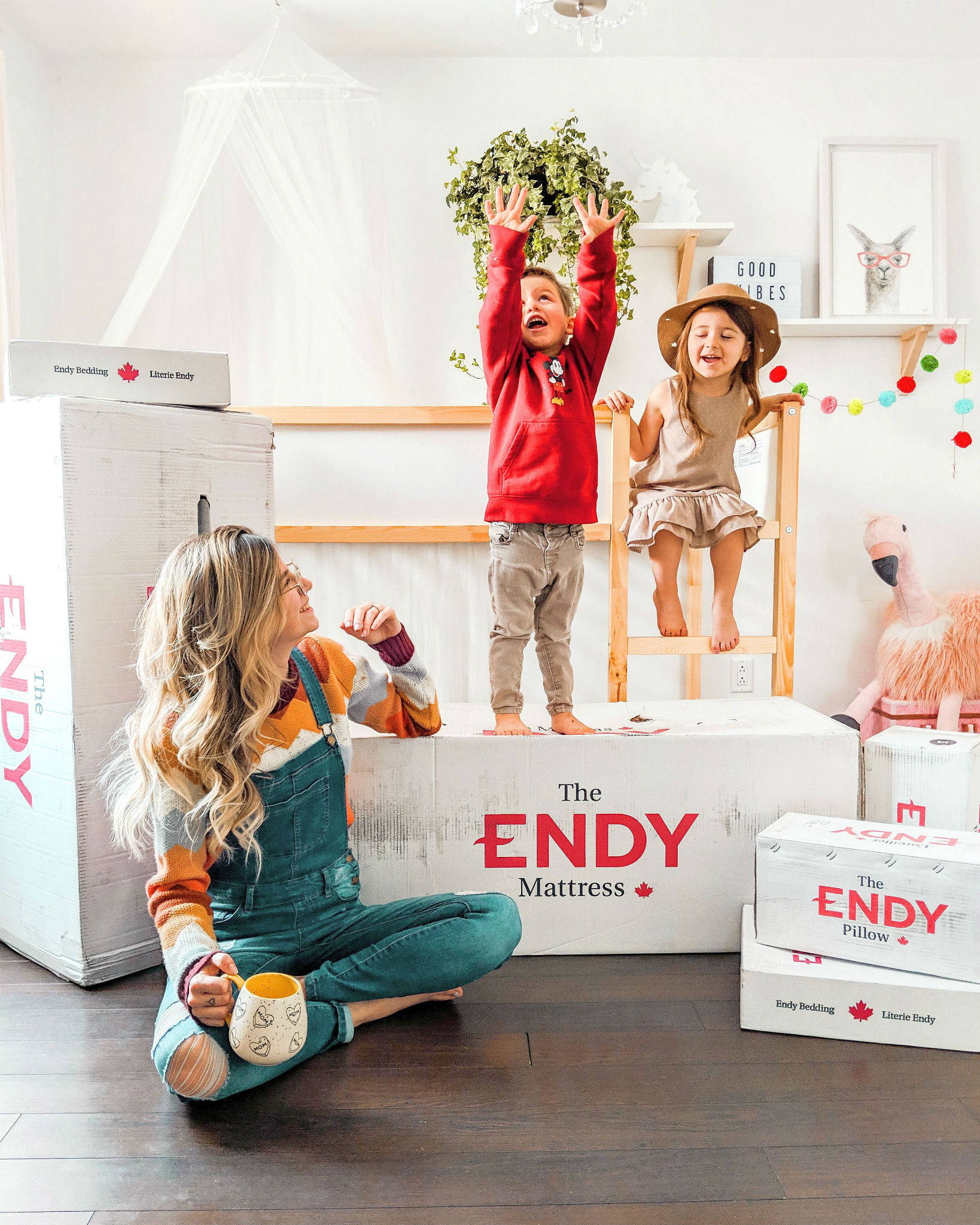 "Le verdict est rendue! On a finalement fait le défi 100 nuits de @endy ❤️va voir le lien dans ma bio pour savoir si sa vaut la peine 👨‍👩‍👧‍👧"
Melissa is a lifestyle blogger and mother of two. On her blog, Dusty Rose, Melissa shares her thoughts on everything from fashion, decor, and being a mom.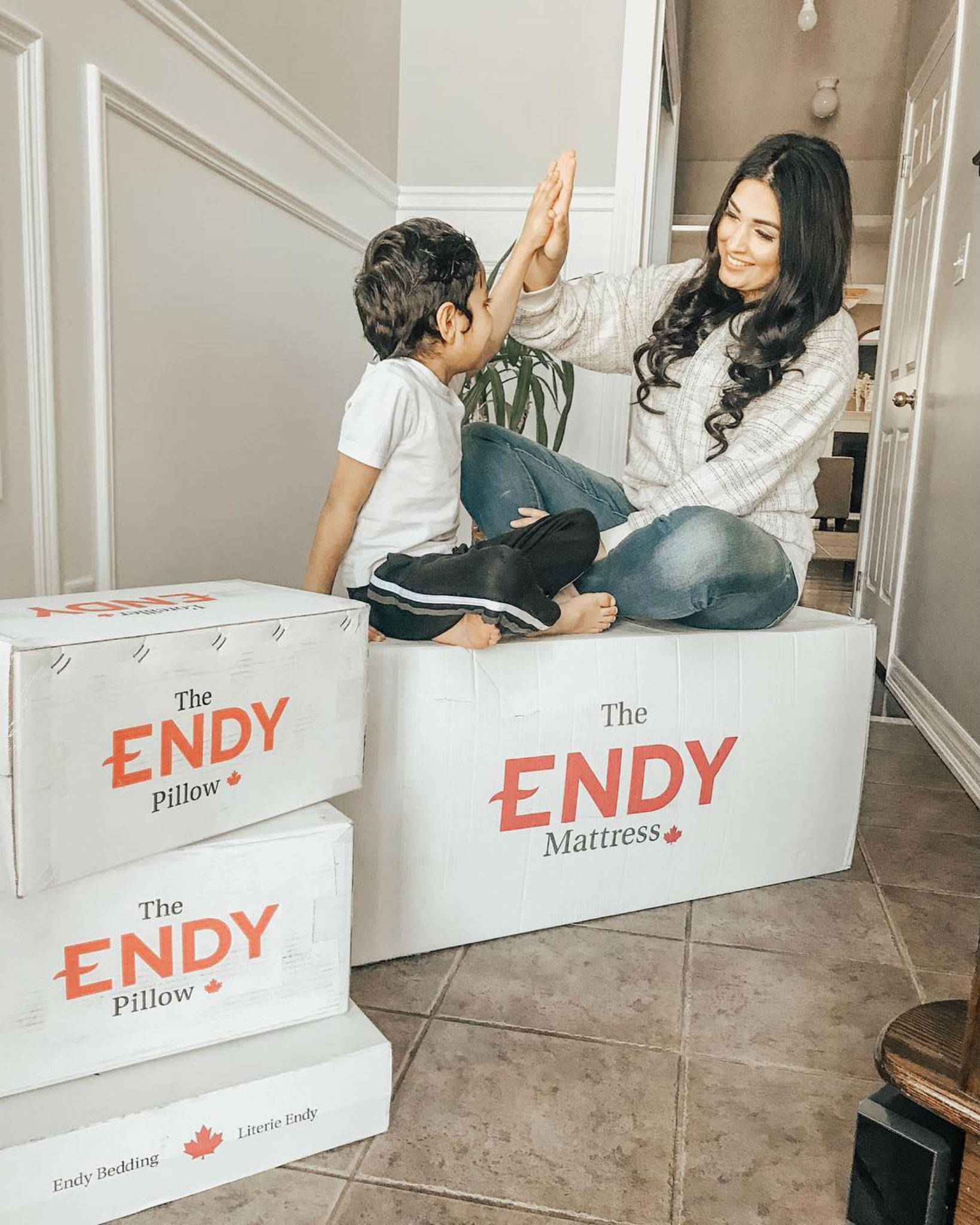 "✨Prioritizing good sleep is good self-love✨ Eesa's been asking for a new pillow for a while now! Thank you to our friends at @endy for sending us a mattress with pillows and bedding! So excited to try this amazing Canadian brand!"
Mariam is a lifestyle, beauty, and fashion, and a mother of three. Plus, she also helps run iKIDSWORLD, a platform with educational learning videos, flashcards, eBooks, nursery rhymes and adventure videos for families with children.