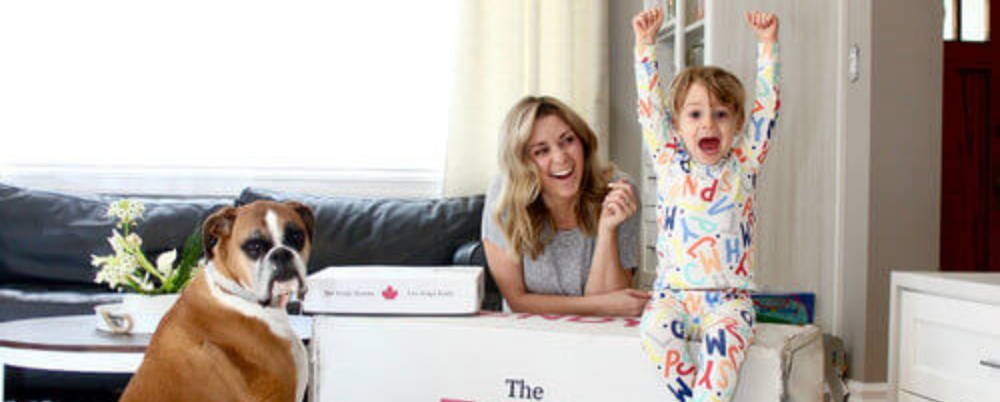 Endy's February Content Creators On The Rise
Linda Nguyen | Feb. 1, 2018
Here at Endy, we're inspired by and support all things Canadian, which includes an incredible roster of influencers across the country who are sharing their stories through great content. We've partnered with these content creators to celebrate what they do, and we're honoured that they share their Endy journeys with their audiences via #endypartner.
Check out this month's Canadian influencers on the rise!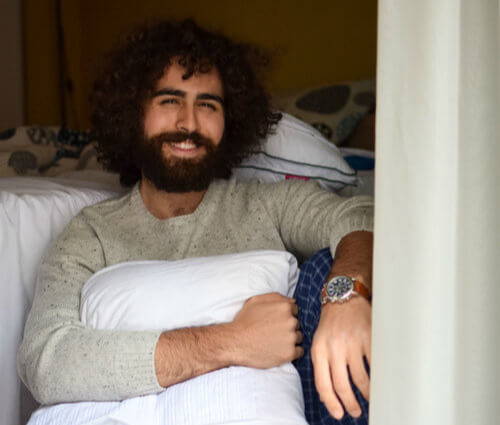 "Nothing like the feeling of coming home after a long day and getting into my @endybed. #endy #endypartner."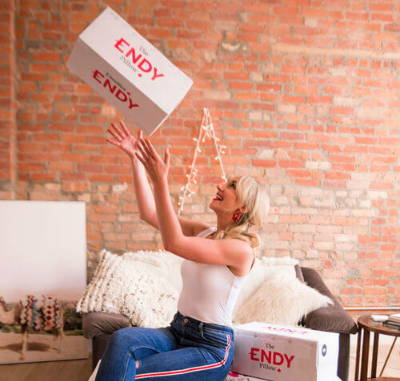 "It's been a couple of weeks since I got this @endy mattress and I can honestly say my sleep hasn't missed a beat. And as a complete side note I feel good knowing I am supporting a Canadian brand and a Canadian made product. 🍁"
Based on Hamilton, Ont., Weldon is a presenter for The Weather Network and in-game host for the Toronto Marlies. She's also got an extensive YouTube channel and runs the Hooked On #HamOnt Instagram account, which showcases hip spots in the city to worth checking out.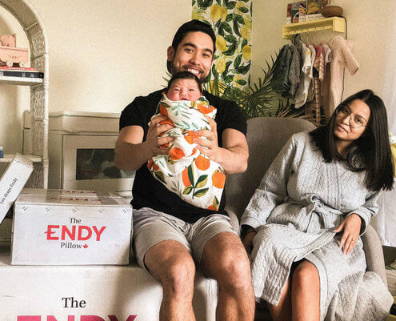 "There's honestly nothing like an Endy. They're Canadian made, perfectly firm and show up right at your door in a manageable box."
On top of their day jobs and raising their new baby, Aminah and her partner, Bryce, run Unparenthood, a blog that gets real about the hardships and hilarity of parenthood.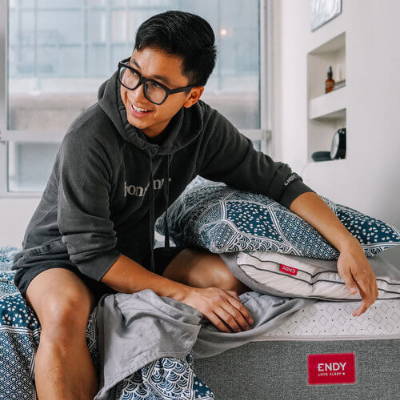 "I can honestly say that the Endy mattress and pillows are one of the best when it comes to affordability, quality, firmness, and comfort. Sleep is rare in my life these days, but I know that I'll never have a problem when I'm at home with my Endy."
Host and producer at Travel Channel, Gunadie is also a music and video producer whom you probably recognize from his popular Canadian, Please video, which has garnered almost five million views on YouTube. Learn more about this Torontonian's projects by checking out his website.
Based in Toronto, Burey is an entertainment host who interviews celebrities and digital creators. Check out his personal YouTube channel and his work for BestFanTV.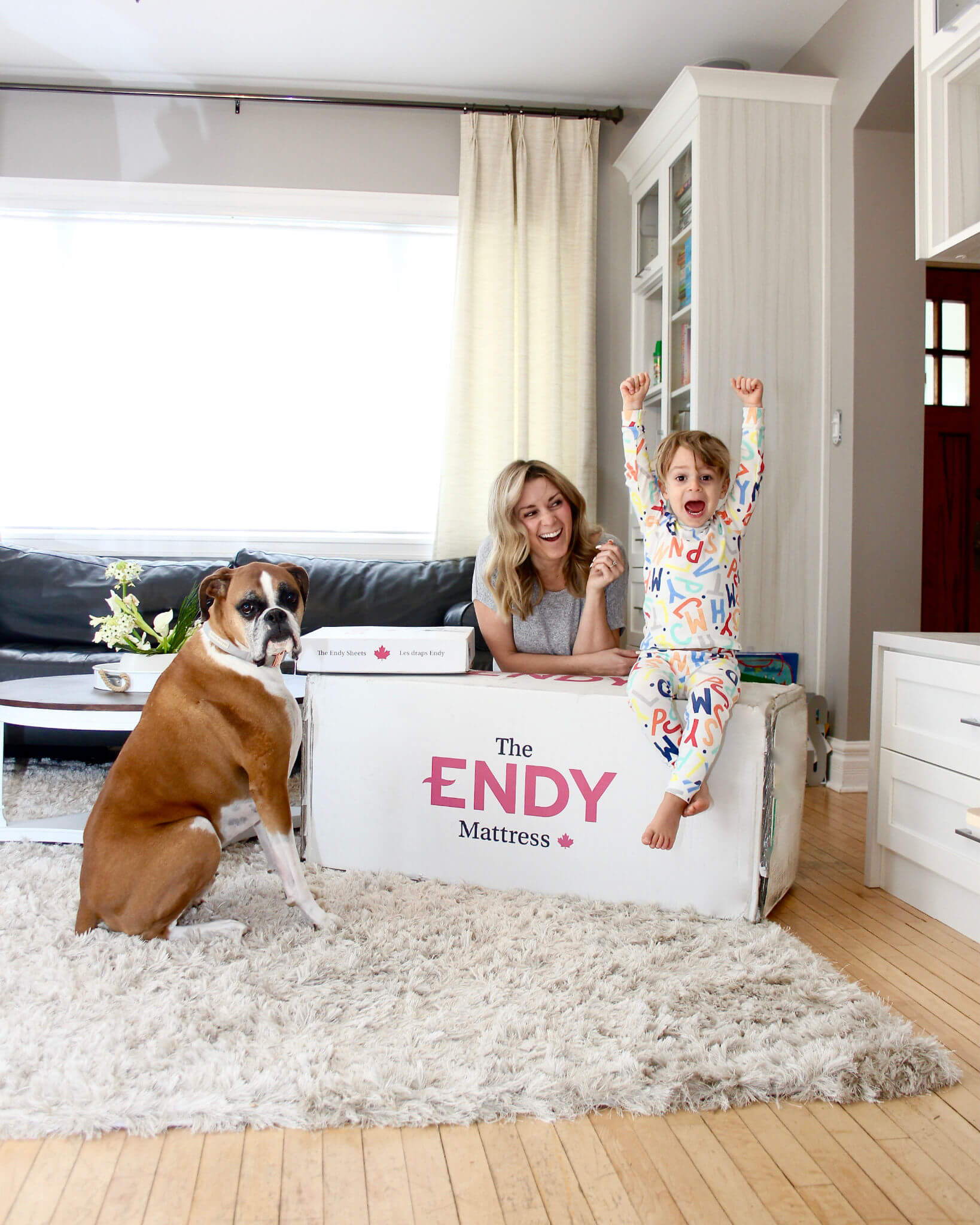 "The only monsters in our house are on top of the bed.

These two love our @endy mattress. Wyatt can jump all day and Moses can sleep right through it. The zero motion transfer (each open air cell in the Endy Mattress works like a little shock absorber) eliminates motion transfer in real time. Basically, you can roll around on one side without your partner feeling a thing."
Skelton is a lifestyle blogger from Edmonton. From outfits to parenting adventures, keep up with her and her family (cute dog included), keep up with her blog for the latest in her life. Skelton also has a section called "Local Love," which is dedicated to the hidden gems in the Edmonton area.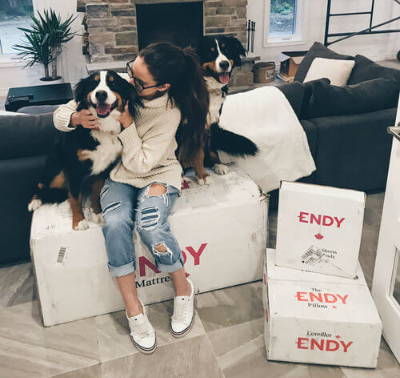 "Tellement heureuse d'avoir ENFIN reçu mon lit king @endy. Moi qui avait des problèmes de sommeil dernièrement, je vous confirme que je dort comme un bébé maintenant 👶🏻 #gifted #endypartner"
Demers is a vlogger on YouTube from Montreal. Along with her great content, her three dogs, Zara, Zoey and Zachary, are showstoppers.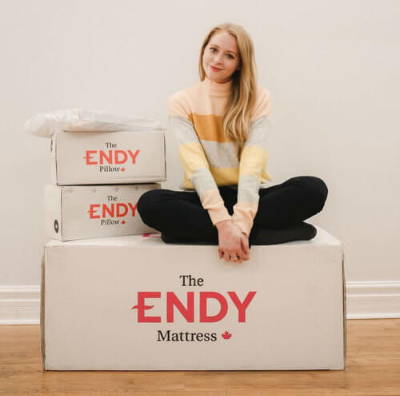 "New city, new apartment, new bed. So excited to be partnering with @endy to get a better night's sleep! 😴
First step was getting a new bed set up. I was so impressed that the #Endy mattress came shipped in a box I could lift on my own, and that it arrived by an eco-friendly bike courier! 🚴‍♂️ I also love that the company is all Canadian, manufactured and shipped locally. 🇨🇦"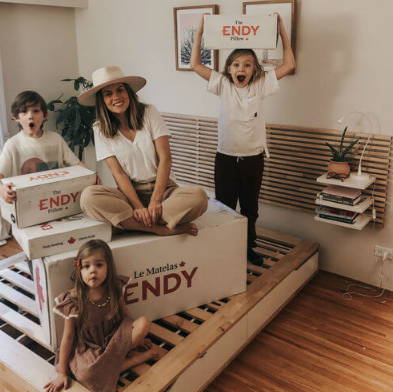 "One of Troy and my goals this year was to sleep better and the first step was definitely investing in what we sleep on! 11 (almost 12 years of marriage, three babies and we are still sleeping on the same bumpy, uncomfortable mattress! I literally wake up sore every single day and feeling like I haven't rested at all! We're so excited to switch to an @Endy for some much needed rest after so many years."
Doell is a personal trainer, fitness blogger, and wife and mother of three. Living in Vancouver, Doell's hope to inspire healthy and happy lifestyles for all women.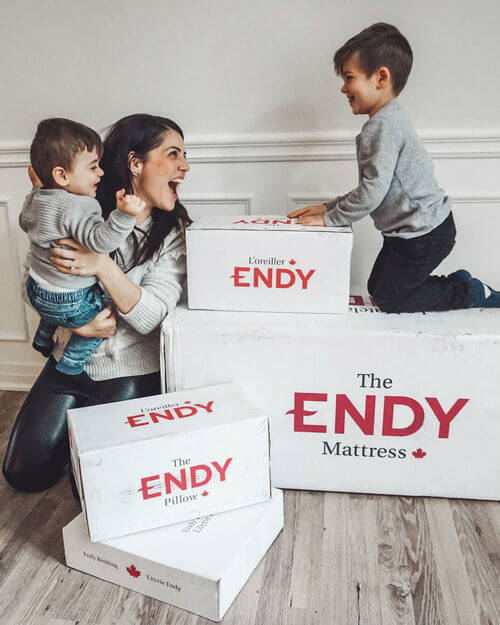 "Literally my reaction when I received my @endy sleep set last week. Why?
1. I've been craving deep sleep since I had Gabriel in 2015. By the time he was finally sleeping through the night, Lucas was born and I was up nursing him through the night. #sleeplessfor3years

2. This was literally On my list of dream brands to work with #goals

3. Endy is Canadian-made from a Canadian Company #supportlocal

4. Sleep. Like really, really, realllllly good sleep. "
Giuliani runs Mommunity, a community organization based in Toronto that brings together "Mompreneurs" to showcase their products.