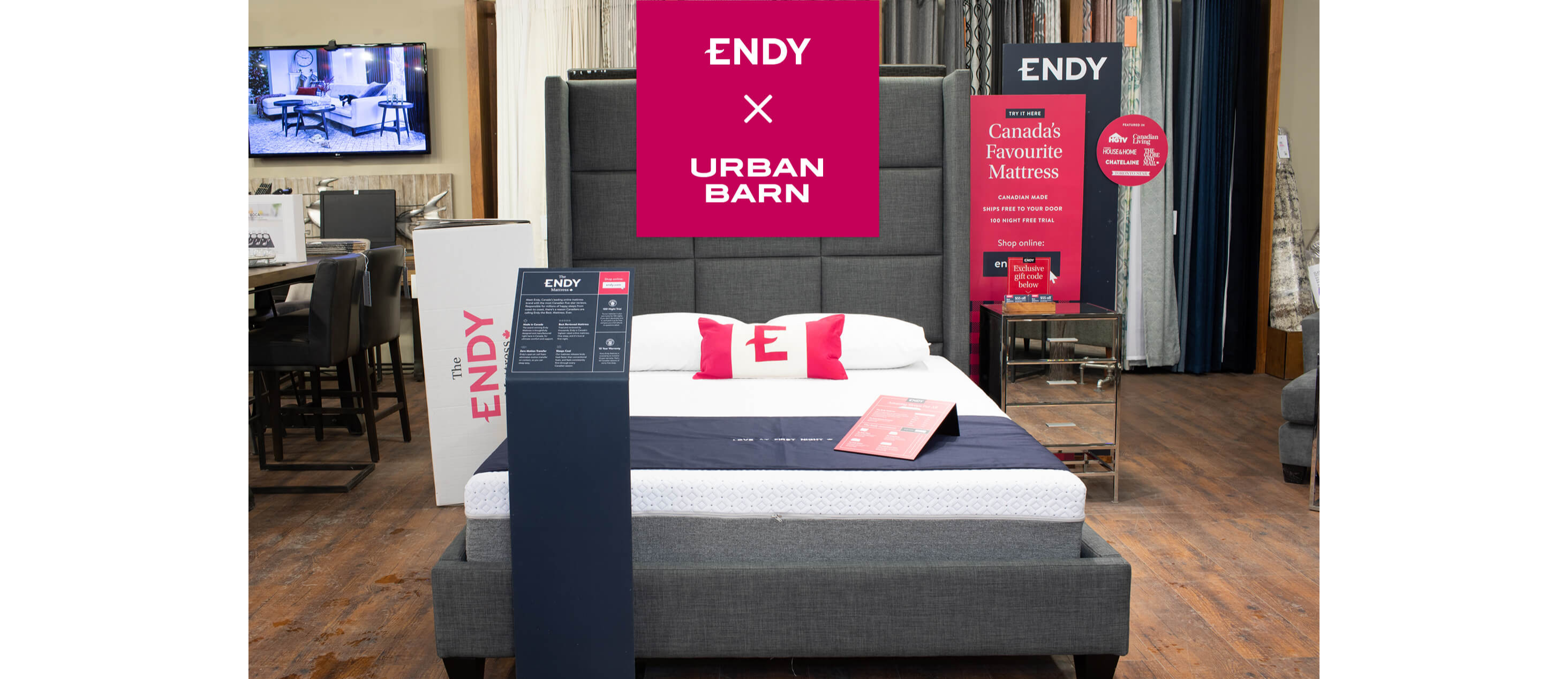 Getting to know each other through cyberspace has been great, but we think it's time to take our relationship to the next level: real life.
We're extremely excited to announce that we've partnered with fellow Canadian retailer Urban Barn for you to experience the Endy Mattress in-person. At 37 locations across Canada, meet the Endy Mattress and the Endy Pillow, plus shop Urban Barn's new collection for a home and sleep refresh.
"We are thrilled to partner with Urban Barn to roll out showrooms across the country," said Mike Gettis, our CEO. "Through this partnership, we look forward to expanding our reach to even more Canadians. Now, customers can experience Endy online as well as in physical Urban Barn locations for a truly omni-channel shopping experience, with all Endy customers able to enjoy our in-home 100 Night Trial."
A great partnership starts with sharing the same values, and both Endy and Urban Barn show their love towards Canadian communities through steadfast social initiatives. At Endy, we partner with a variety of charities to donate new and gently-used mattresses to those in need, including new refugees to Canada, women and children exiting the shelter system, and youth transitioning out of homelessness. Urban Barn, too, has engaged with Shelter Rejuvenation Project and Blanket in Country. With our Canadian pride and shared values, this partnership couldn't be sweeter.
Besides getting to experience the mattress and pillows, shoppers will receive a unique promotional code to use towards purchasing an Endy Mattress. Friendly reminder: Shipping is fast, free, and risk-free with our 100 Night Trial.
We're excited to meet you in real life.
Visit our showrooms page to find a participating Urban Barn location near you.