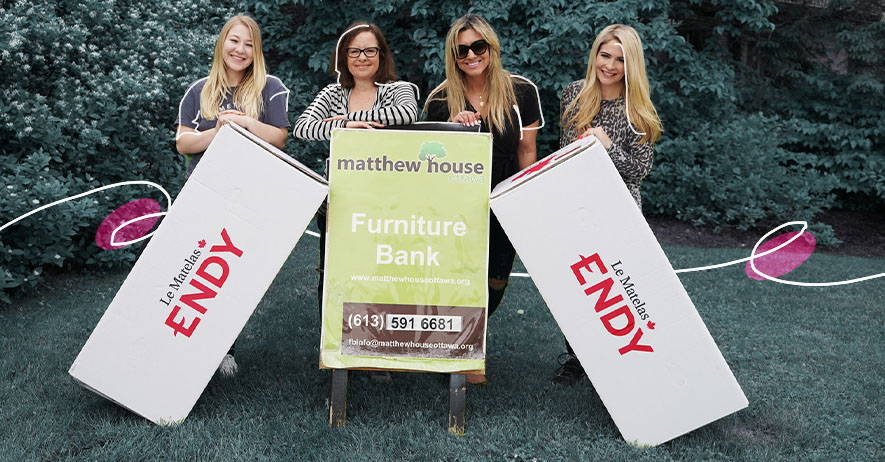 Endy x Matthew House Ottawa
Linda Nguyen | Jul. 22, 2019
Here at Endy, we're driven by our mission to provide better sleep for Canadians coast-to-coast. We work with 124 local charity partners across the country to pick up and donate your gently used Endy mattress if it doesn't make it past our amazing 100 Night Trial. So far, we've donated more than 5,000 mattresses to families in need, which when stacked, is more than double the height of the CN Tower!
We take pride in giving back to communities across the country, and we're lucky to be partnered with a large roster of Canadian content creators who are happy to lend a helping hand too. In June, we were joined by a few of our #EndyPartners from Ottawa for a volunteer day at Matthew House Ottawa Furniture Bank.
Matthew House Ottawa Furniture Bank was founded in January 2010 by a group of volunteers and missionaries to help new refugees in Ottawa. The volunteers at the organization provide quality used furniture and household essentials to individuals and families who need help filling out their new homes, which includes refugees and those transitioning out of shelters.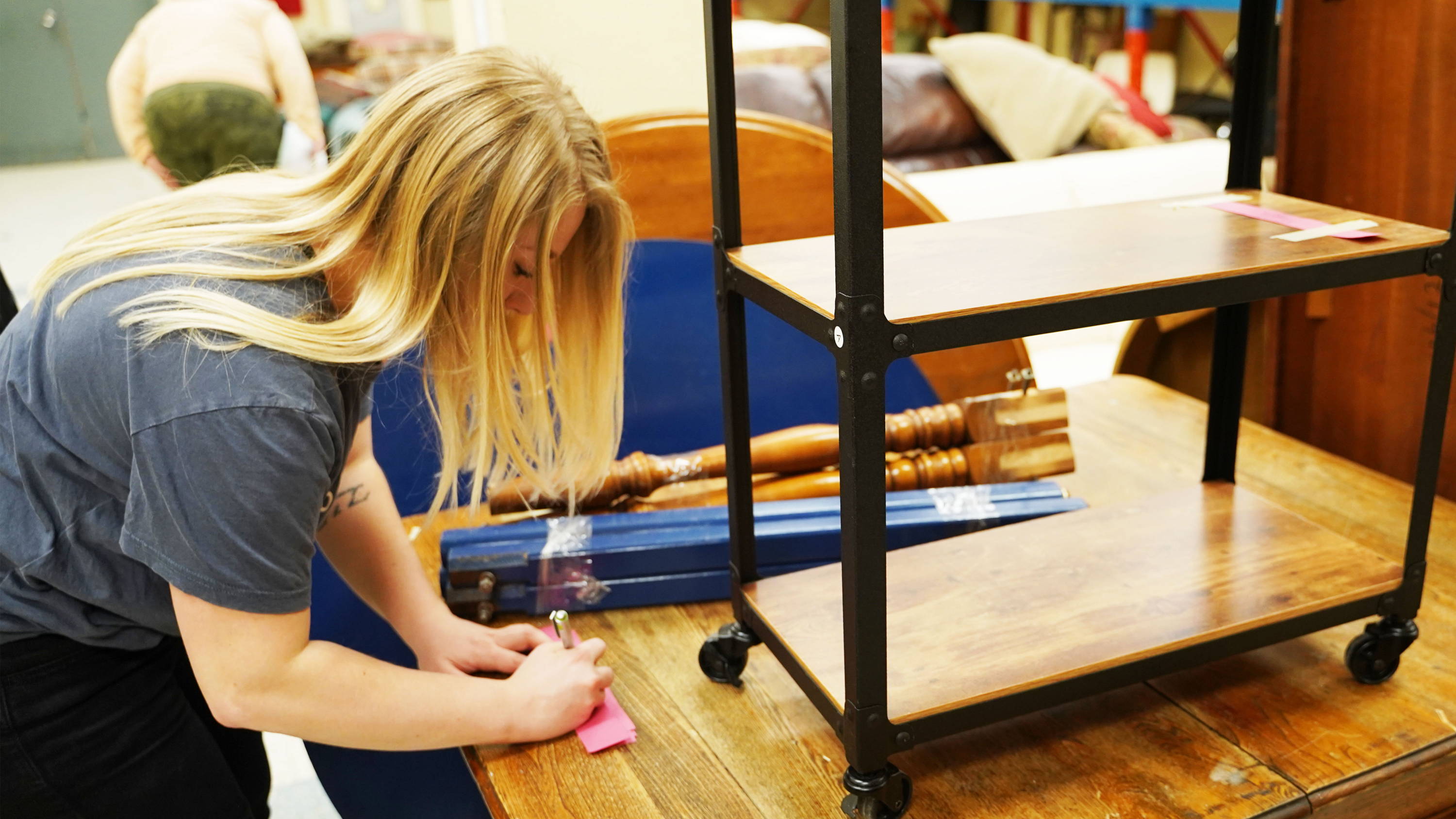 Our influencers paired up with a family and guided them through the showroom to help them select the furniture they'll need to fill their home. This ranged from mattresses, bedding, dining sets, cookware, and everything in between, Matthew House Ottawa Furniture Bank operates to empower individuals and families to have a happy and fresh starts for their future.