Endy Celebrates Earth Day
HAPPY EARTH DAY FROM ENDY!
We're serious about environmental sustainability. So much so, that our business revolves around it. From our boxes, to operating solely online, we're committed to being as eco-friendly as possible. Here's how.
If you're hooked on online shopping - we've got some good news for you. E-commerce is actually better for the environment versus traditional brick-and-mortar stores. As one of Canada's fastest growing e-commerce companies, we're able to reduce our carbon footprint by shipping directly to consumers. One of the main reasons online shopping is more eco-friendly compared to in-store shopping, is the fact that less vehicle emissions are produced because shoppers aren't travelling to and from physical stores. Convenience is key, so why leave your home if you don't have to?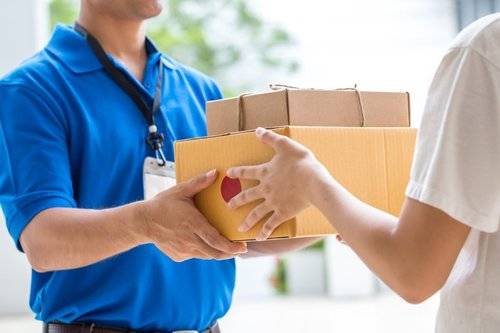 Before better sleep arrives at your door, our mattresses are compressed and rolled before being boxed. Endy boxes are made from 100% recycled fibres (of which 85% are post-consumer materials). Our boxes are also Forest Stewardship Council (FSC) certified, verifying that the boxes are handed correctly at every stage of production - from forest to shelf.
Since our mattresses are shipped in compact boxes, this makes it easier for delivery trucks to store more, making their delivery routes more efficient. And, whenever possible, we try our best to deliver via bike courier - see for yourself below!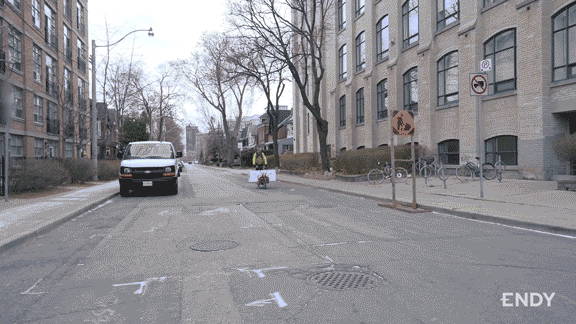 Lastly, we work with local charities to transfer gently-used mattresses to Canadians-in-need. When mattresses can't be donated, they are sent to a recycling facility - never a landfill.