am/pm - Steph Kersta,
Sleep Specialist
Linda Nguyen | Nov. 5, 2019
Our latest edition of am/pm features Steph Kersta, a registered psychotherapist, mental health clinician, and sleep specialist. If her credentials weren't enough, Steph is also co-founder of Hoame, a meditation studio in downtown Toronto that offers an incredible variety of classes and experiences for individuals to relax, restore, and recharge.
As a sleep specialist, Steph knows more than a thing or two when it comes to best practices for sleep. Learn more about her morning and night routine, plus get the goods on her sleep tips below!
---
Give us the lowdown on your morning routine. What do you do to ensure you're ready to tackle the day ahead?

Every morning I like to wake up and meditate. I find meditation really helps me set the scene for the day, set my intention for the day. First thing is water, then puppy snuggles, and no surprise, but meditation. I find meditation really helps me set the scene for the day, set my intention for the day.
Tell us what inspired you and your business partner, Carolyn Plater, to start Hoame?

Carolyn and I are both mental health clinicians. We started in addiction medicine, specifically in a methadone clinic. We kept in touch after leaving the clinic, and because of our entrepreneurial spirits, we looked for ways to work together. So we started talking about how could we look at mental health in a prevention piece rather than a reaction piece.
Mental health is always treated very reactionary, but how do we stay well? How do we stay on top of our game? We started our company, Ease, which is a corporate mental health consulting company. We found a lot of success with that and after three years ago, we started really dreaming about space to incorporate our love of mental health prevention. We started brainstorming ideas and we found that meditation was the unifier. There's so much research behind the benefits of meditation for health, sleep, athletic performance, creativity… pretty much anything. So we decided to bring meditation to the city in a cool, big way to get people excited about this ancient art that does so many wonderful things.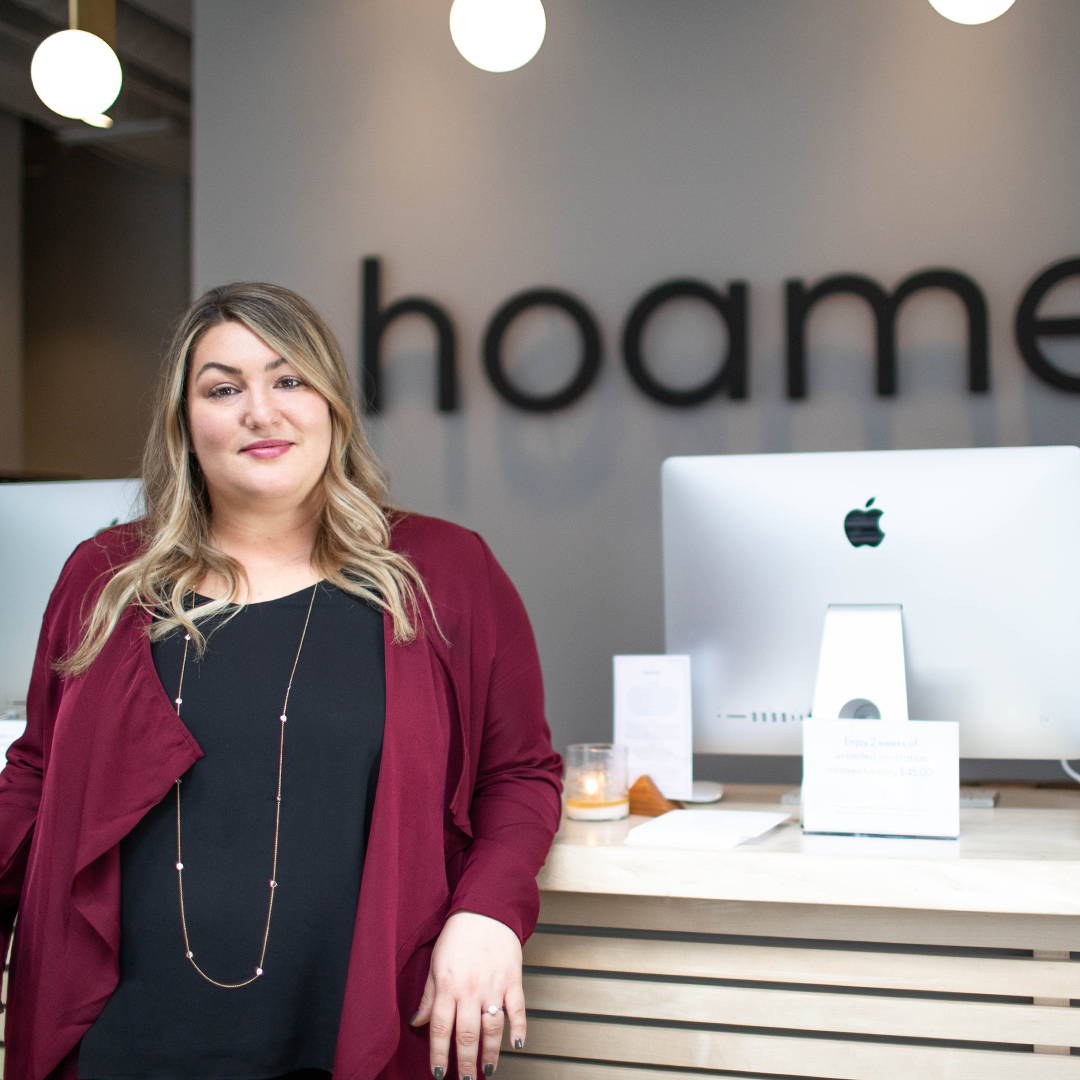 Steph Kersta at the front desk of her meditation studio, Hoame. (Photo and design: Cat Walrond)
Describe to us the ethos behind the design of Hoame. What purpose does each room serve?
The two main parts of our space are our two meditation spaces. [There's] the light room, which mimics daylight and all the classes in this room are very energizing and uplifting. We use the colours blue and green because [theses colours] reduce cortisol in your system.
Alternatively, our dark space, which is all black, has a fibre optic starry ceiling that mimics nighttime. In the city, we generally don't see stars, and so to be able to spend an hour, or half an hour, looking at the stars is really relaxing and restorative.
Our Himalayan salt cave is quite cool. It uses 6000 lbs. of pink salt straight from the Himalayas. Salt is anti-inflammatory and anti-microbial, so any time you spend in an anti-inflammatory environment is really relaxing. And then our infrared sauna is a little tropical escape. There's beautiful trees in there, and it really just makes you feel like you're on vacation, which, y'know, in January and February is really helpful.
---
There's lots of things that people can do [to combat insomnia], like keeping your bedroom cold, dark (which helps to produce melatonin in our system), and only using the bedroom for sleep and sex.
---
What are some common issues you hear from clients when they describe their experience with insomnia?
I'm trained to treat stress, anxiety, and insomnia–those things often go together. Everyone's leading go-go-go lifestyles where we're all cylinders firing and we're really stressed out and anxious. So when it's time to go to bed, we can't shut off and fall asleep. Biologically, we need time to decompress and tell our body to go to sleep.
The other thing I see in clinic is that people can fall asleep, but they can't stay asleep. There could be a number of reasons for that but sometimes people just have to relearn how to fall asleep, which is cognitive behavioural therapy for insomnia.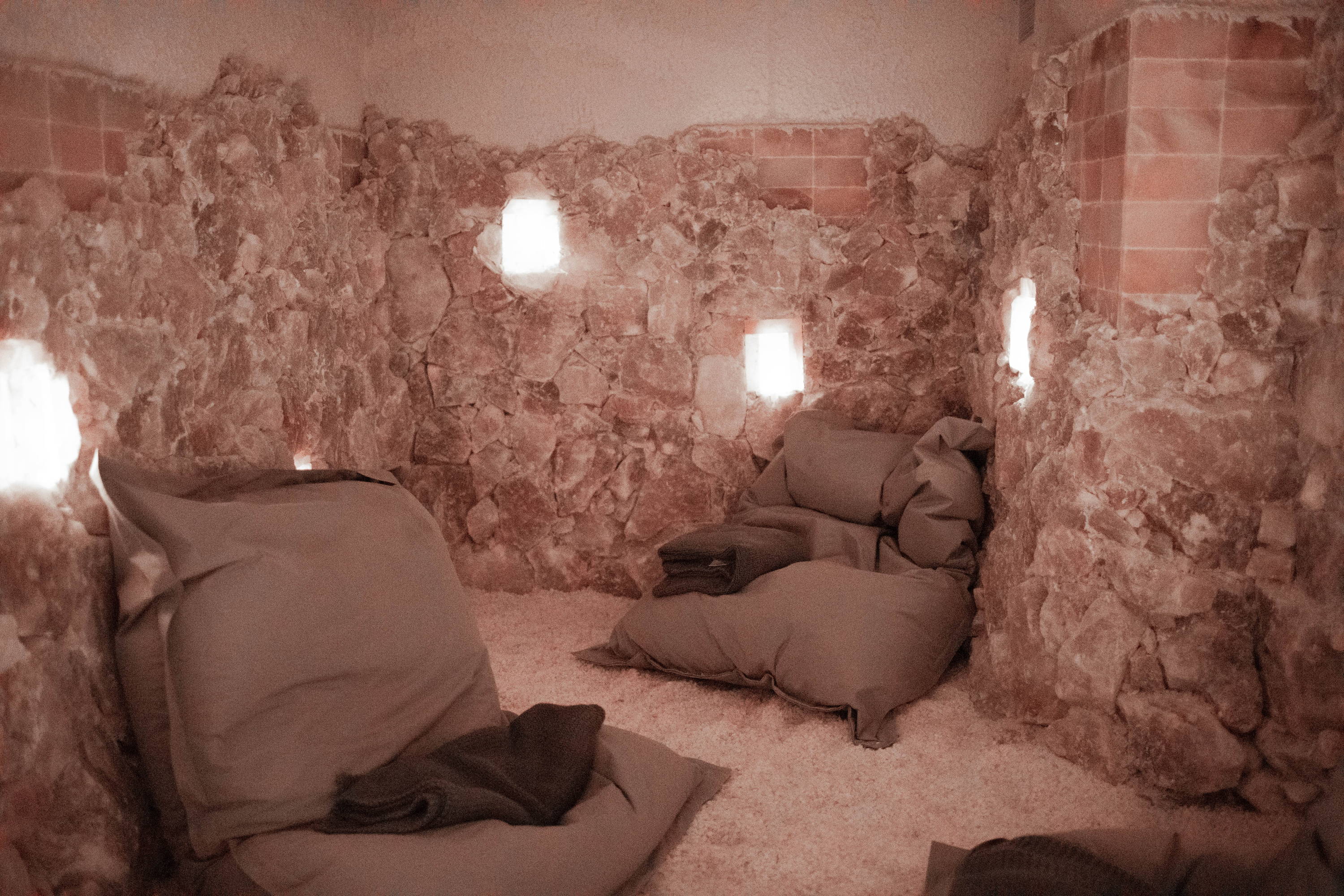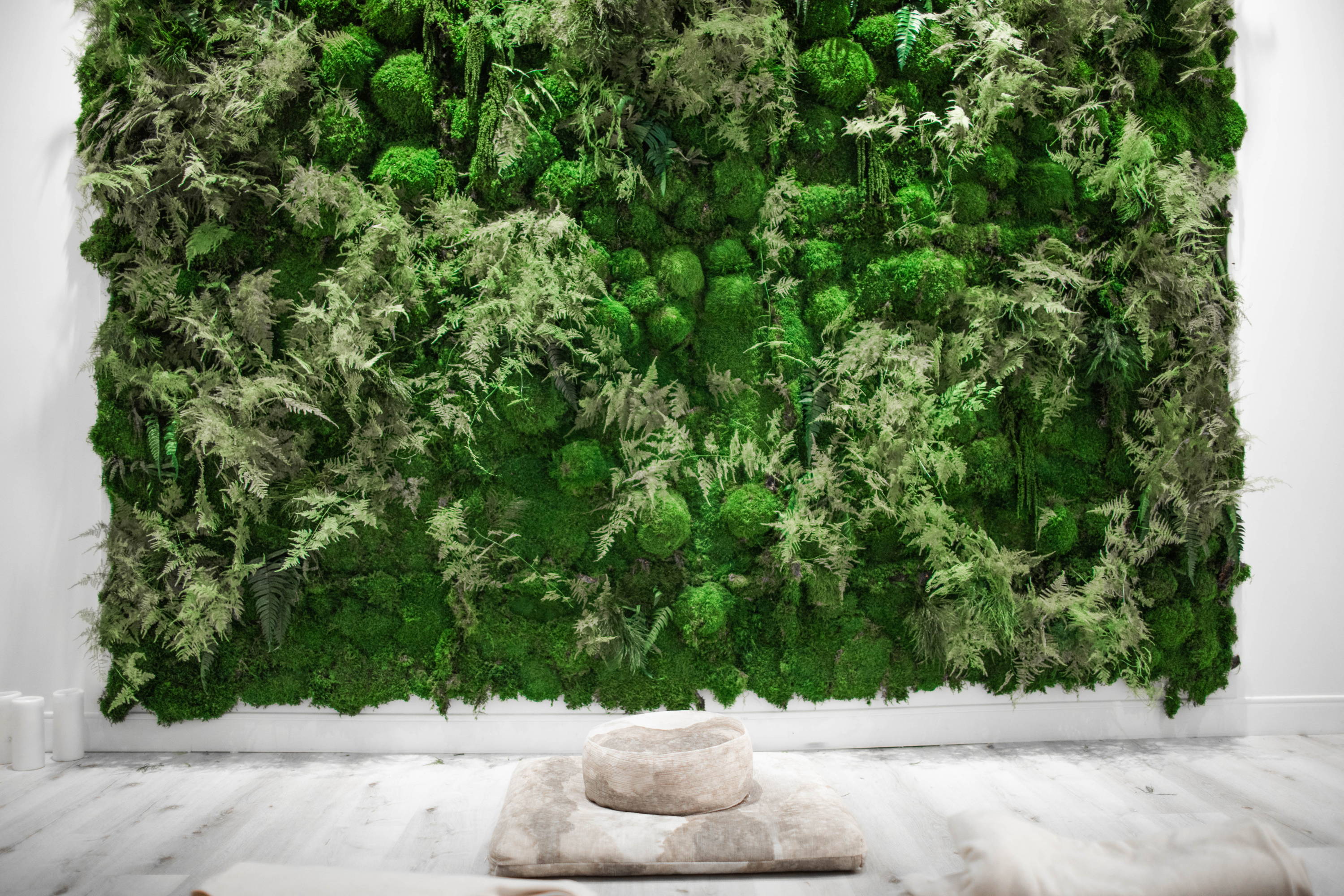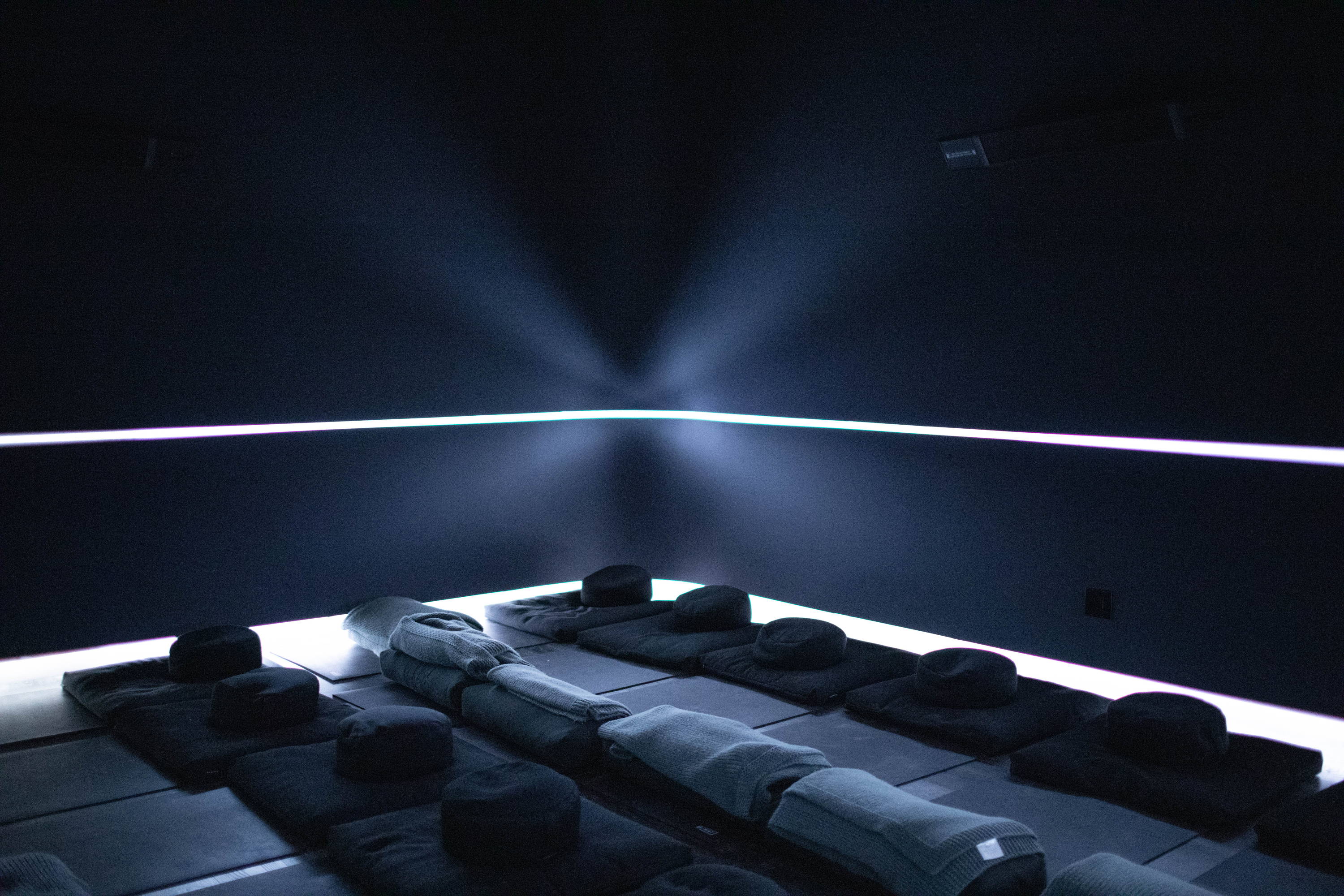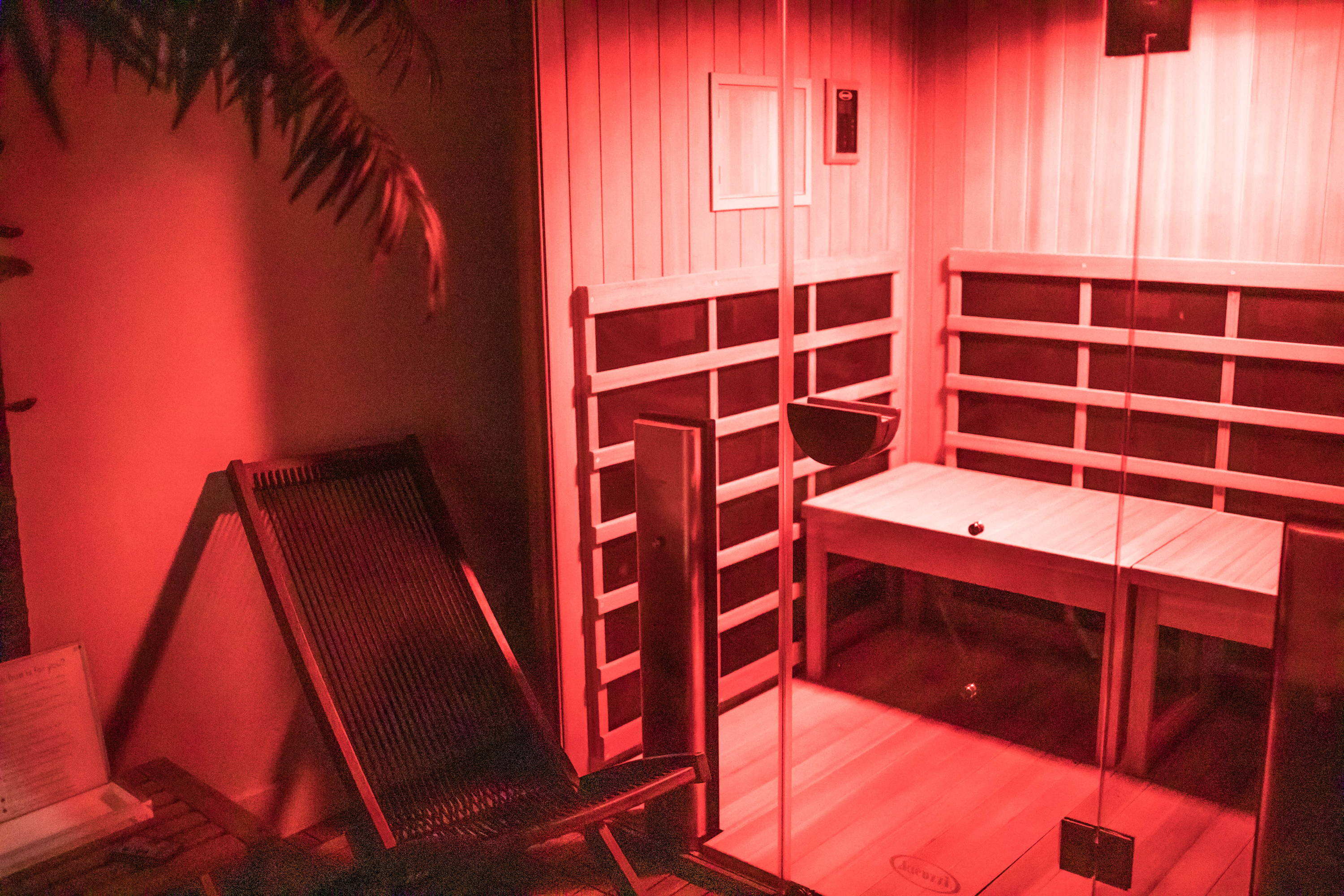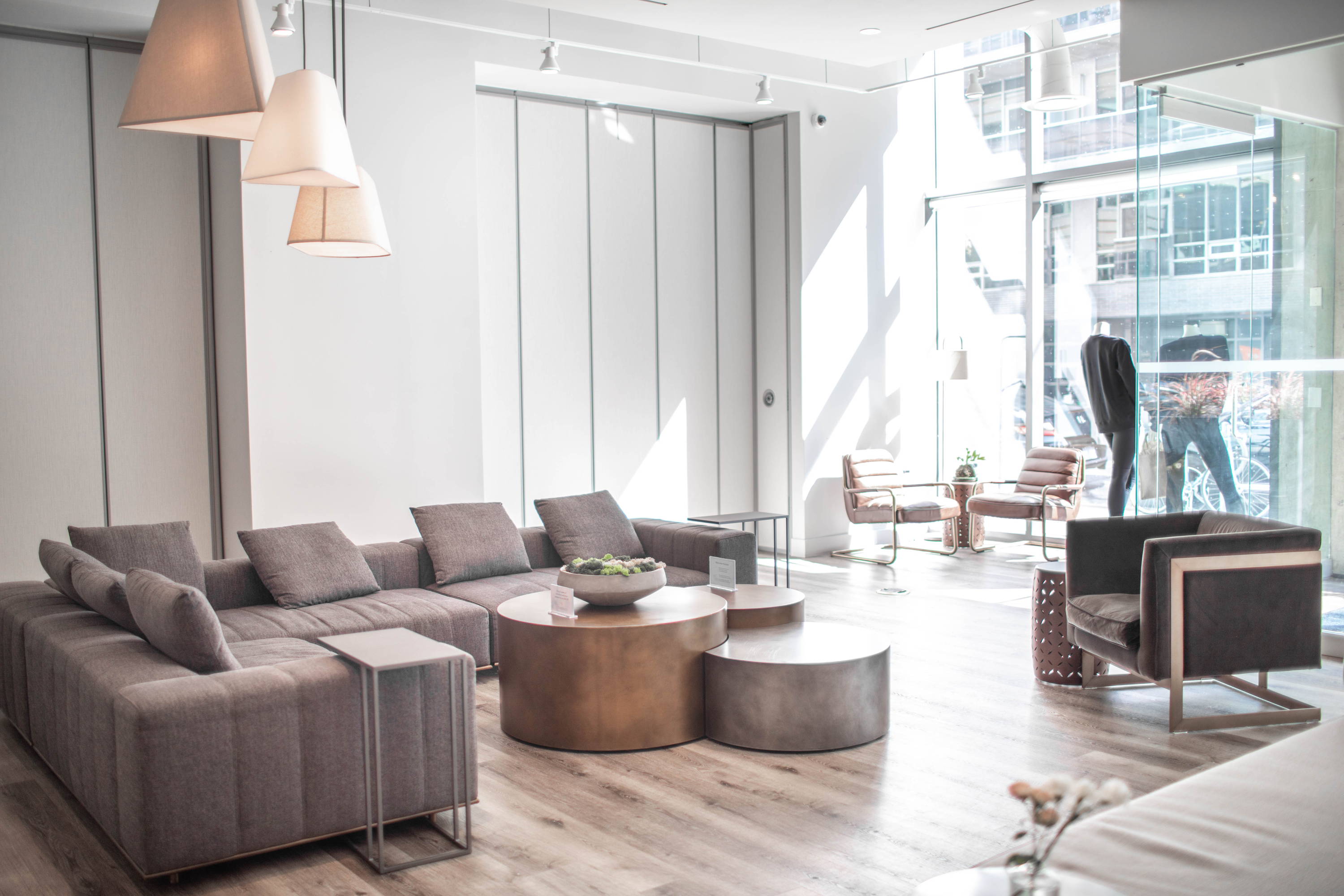 For people who don't know, can you explain how cognitive behavioural therapy (CBT) works?

CBT is the gold standard for any type of mental health issue. For anxiety or depression, you're going to find CBT to be really helpful. And for sleep, there's just a little bit of a different approach. Essentially, we look at our cognitions–our thinking–and ways that we can change faulty, stress-inducing, or negative thinking patterns to change the way that we feel and act.
Are there some easy techniques that people can practice at home to combat insomnia before seeking professional guidance?

There's lots of things that people can do, like keeping your bedroom cold, dark (which helps to produce melatonin in our system), and only using the bedroom for sleep and sex. Also, try to limit electronics. It's so hard to do, but the blue light that's emitted through electronics suppresses melatonin production, which is the sleep hormone. So if you generally go to bed at midnight but you're scrolling on Instagram, you're not going to get into that deep REM sleep until two or three hours after that.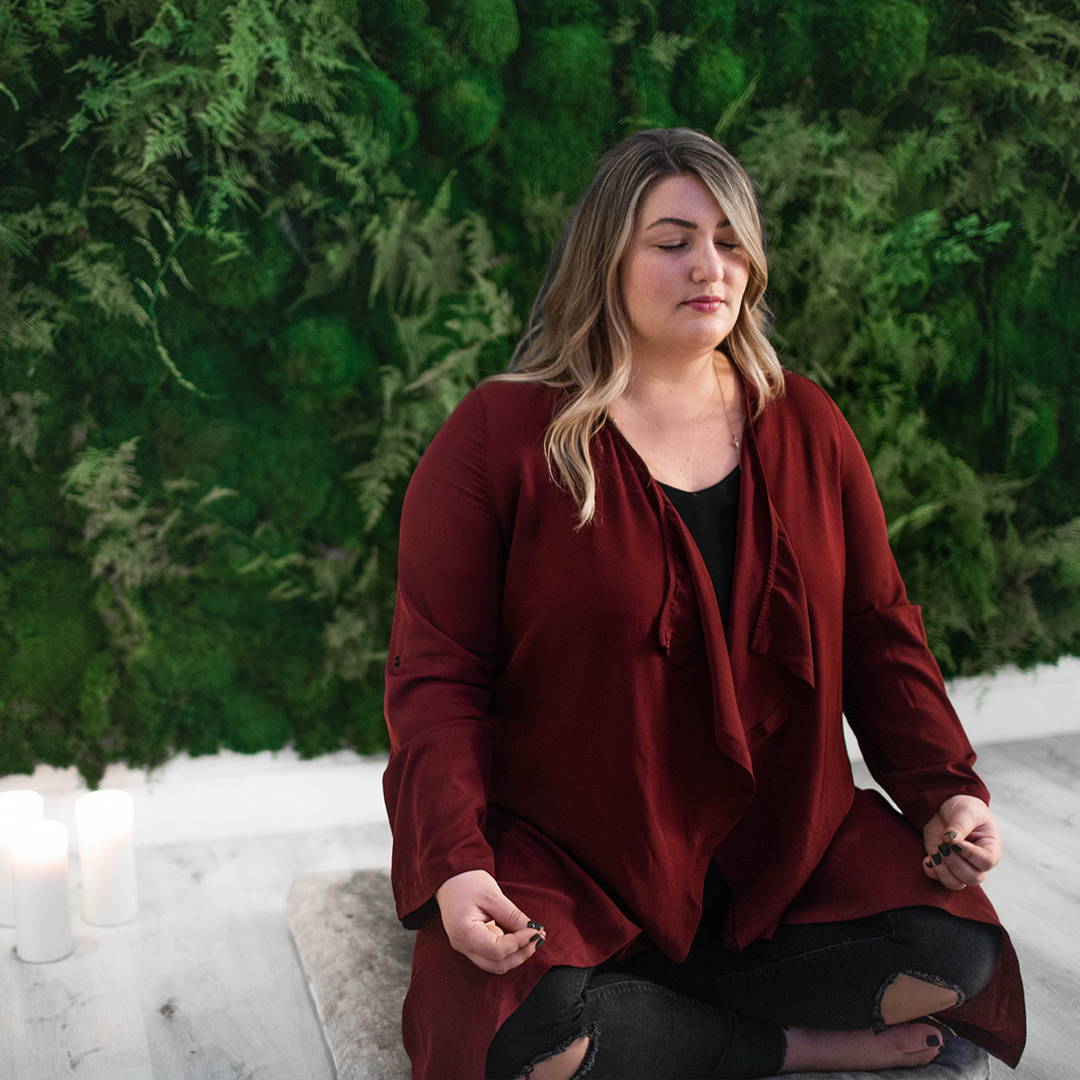 Steph Kersta in the light room of Hoame. (Photo and design: Cat Walrond)
What do you do when you can't fall asleep at night?
Number one thing is that I get out of bed. I'll turn on a low light in another room and read a book until I feel sleepy again. I'll oftentimes drink sleepytime tea and get under my weighted blanket if I'm not already under it. What usually keeps me up is worry so sometimes I do a meditation or a grounding activity where I'll work through different muscles in my body.
How do you get ready for bedtime? What are some things you have to do before going to bed?

I love a hot bath before bed with epsom salts. I love to use essential oils. My puppy's always involved in the nighttime routine–love snuggling the puppy again. I love to journal before bed and doing some light yoga stretches. And then I do practice the cold bedroom, the dark bedroom, and not trying to be on electronics. Y'know, really trying to put the phone away at least an hour before bed is really helpful for me.
A better night's rest starts with having the right gear to support you all throughout the night.
---
---
This interview has been condensed and edited for clarity.