am/pm - Julie Clark, founder of Province Apothecary
Linda Nguyen | Mar. 15, 2019
Featured in this week's edition of am/pm is founder of Province Apothecary, Julie Clark. As a holistic aesthetician and aromatherapist, Julie has gone above and beyond to successfully build a business that champions sustainability and quality skin care products.
Sourcing from small farms and companies across Canada, Julie knows just how special this country and your skin is, which is why it should only be nourished by the best of the best.
Learn about her morning and nightly rituals, plus her take on celebrating the power of women, by reading below!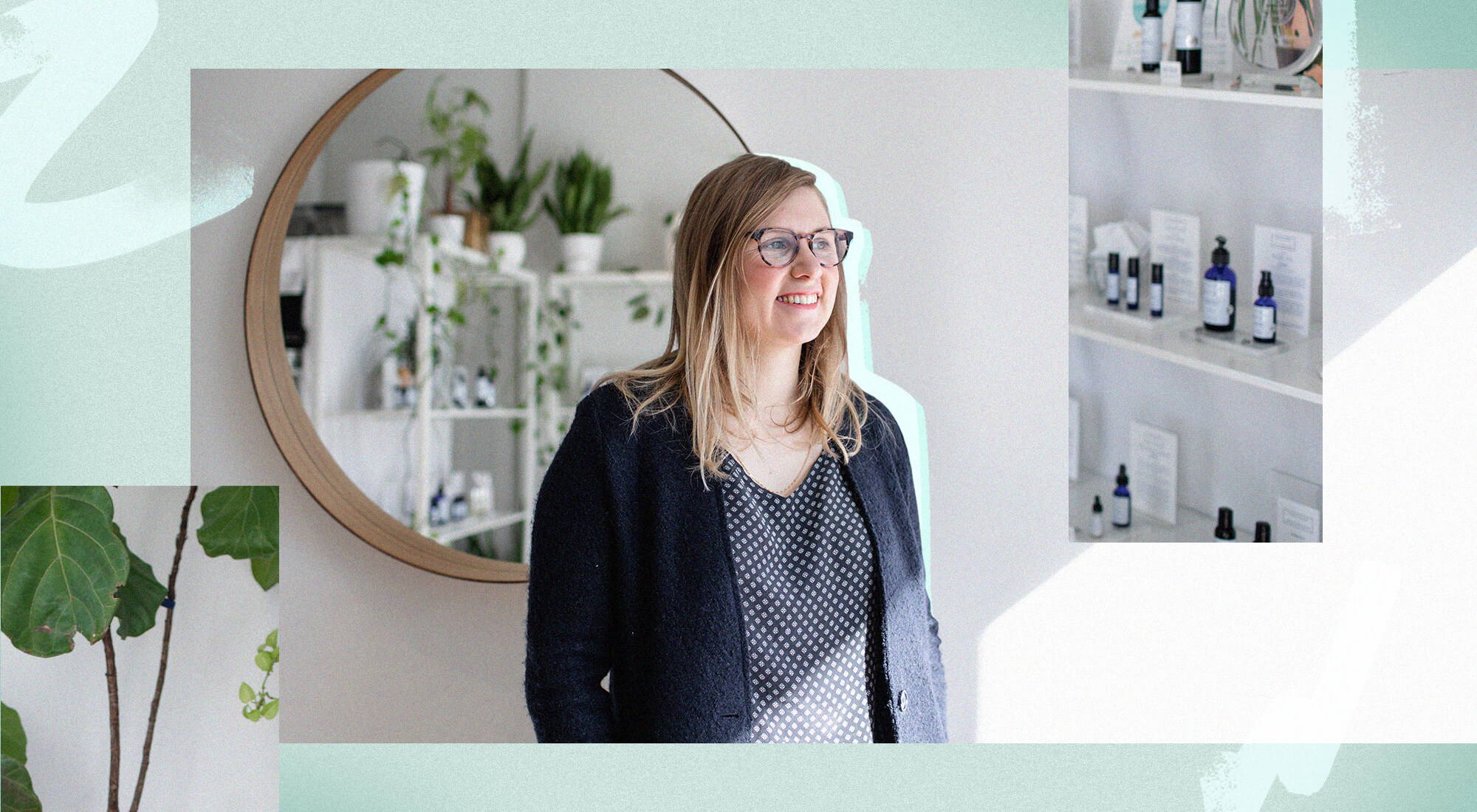 Julie Clark (Photo: Chris Pangan; graphic design: Cat Walrond)
---
TELL US ABOUT YOUR MORNING ROUTINE. WHAT DO YOU DO TO ENSURE YOU'RE READY FOR THE DAY?
My schedule changes so much day-to-day, which means my morning routine varies a lot. Some of my must-dos are:
Taking care of my skin: dry brush, shower, apply our custom face serum + face balm and give myself a natural face-lifting massage. This massage wakes up my face and mind!
Nourishing my body: I always start the day with a fruit and veg smoothie, breakfast, and coffee or matcha tea.
If I have time on a particular day I will write, meditate, go for a walk or meet a friend to catch up.
THIS YEAR'S INTERNATIONAL WOMEN'S DAY CAMPAIGN THEME IS #BALANCEFORBETTER, DRIVING GENDER BALANCE ACROSS THE WORLD. WHAT DOES THIS MEAN TO YOU?
It means change is happening. It means acknowledging that we've come a long way in terms of gender balance, but it also means recognizing that we still have a long way to go. It means that gender balance isn't achieved overnight—it's something to strive for in everything we do. As a women-owned and operated business—99% of our employees are women—I hope we are helping drive gender balance within the business world.
IF YOU WERE STANDING ON A SOAPBOX IN FRONT OF A CROWD OF WOMEN, WHAT WOULD YOU WANT THEM TO KNOW?
First and foremost, take care of yourself. Love yourself. Be kind to yourself. Honour your boundaries and needs. The rest will follow.
TELL US ABOUT A WOMAN WHO INSPIRES YOU AND WHY.
The women on our team inspire me every day. I feel so lucky to work with them. We've recently partnered with Amanda Hudson from A Modern Way to Work to empower our team to become equitable leaders in the workplace and beyond. Amanda has inspired me to become a better leader and manager, and it's exciting to watch her do the same for our team.
HOW DO YOU GET READY FOR BEDTIME? WHAT ARE SOME THINGS YOU HAVE TO DO BEFORE GOING TO BED?
Sleep is so sacred to me, I try and get between 8-10 hours of sleep a day. I like to unwind after dinner by meditating, writing, reading or just hanging with my husband. I really try to stay off my phone or computer in the evening.