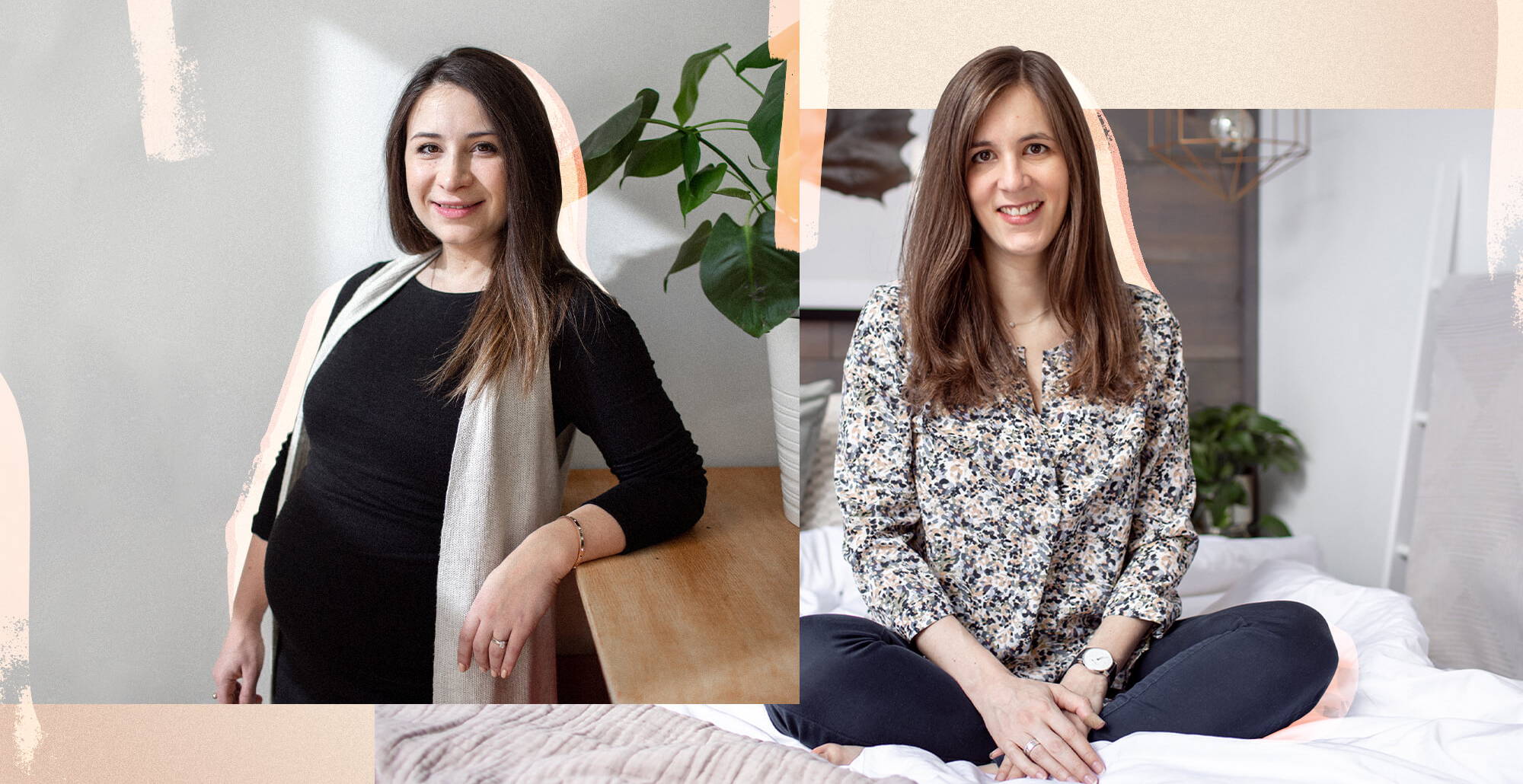 am/pm - Endy's Alexandra Voyevodina & Violette Coquatrix
Linda Nguyen | Mar. 8, 2019
Developing a routine as a adult—and sticking to it—is a lot easier said than done. However, it's not impossible. A consistent sleep schedule restores the mind and body, and so can carving out a morning and nightly routine to secure a positive start to the day and to get a good night's rest.
To figure out how the pros do it, we present am/pm, a new blog series that will reveal the morning and nightly rituals of outstanding Canadians making a difference in their fields. Learn about what makes these changemakers tick, along with some of their idiosyncrasies.
In honour of International Women's Day, we'll be featuring a different female leader each week for the rest of month.
To kick the series off, we're featuring Endy's very own Chief Financial Officer, Alexandra Voyevodina, and VP of Operations, Violette Coquatrix.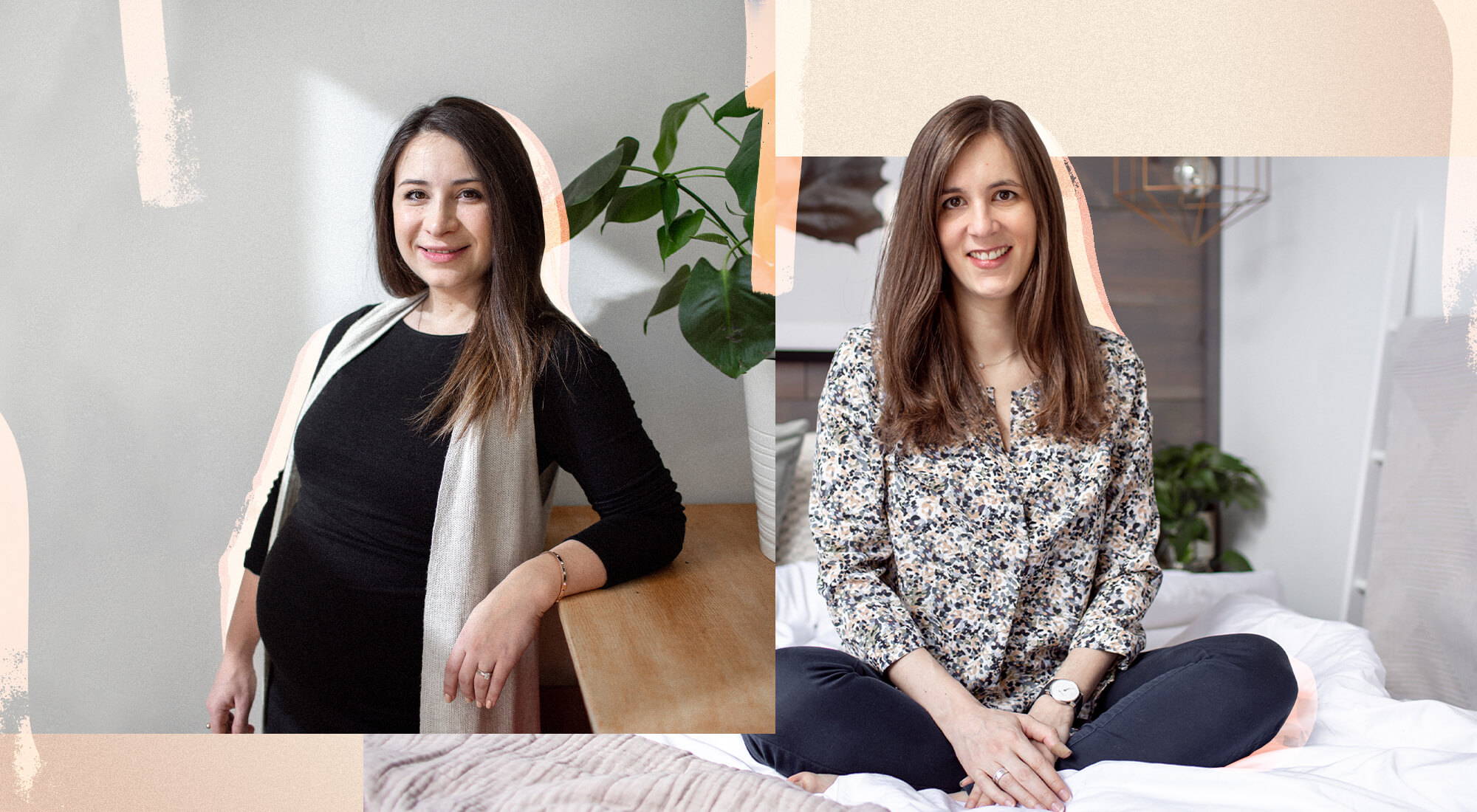 Tell us about your morning routine. What do you do to ensure you're ready for the day?
AV: I used to have a routine before I was pregnant. A lot of people have been giving the advice to get as much sleep as possible, so I feel like I've scrapped all of my old morning routines to just sleep in. I try to wake up around 6:30 a.m. and find time to watch recaps of The Daily Show from the night prior. My husband gets up pretty late so I get a head start on work before he wakes up. Before being pregnant, I used to wake up quite a bit earlier and get my clothes organized and go to the gym, but now that I'm pregnant, there's no point. Now, I'm just focusing on sleep because I hear I won't be getting any ever again.
VC: After showering, the most important part of my morning routine is meditation—I never start a day without 10-15 minutes of meditation. It makes such a difference for the rest of my day. After that, it's breakfast! Every morning, I have a smoothie that my husband makes for me the night before. It's very nice of him.
This year's International Women's Day campaign theme is #balanceforbetter, driving gender balance across the world. What does this mean to you?
AV: In terms of leadership, in the past, I've noticed that you don't often see women reporting to women, especially when it comes to senior management. Overall, there have been a lot of improvements for women but I think it would be even better if there were just as many women reporting to women as there are men to men because it gives people a better idea of different management styles and could provide a lot of guidance on how people structure their lives around work. It'd be really valuable if we could get to a point where this isn't just seen in middle management, but at all levels of a company.  
VC: I'm a feminist and I like the idea of balance because I don't think it's realistic to simply think "Let's go and be better than men." It's not the way the world works. Balance should be everywhere and it should be the number one priority. Men and women should be complementary to each other—we can be better together, share different perspectives, and really make a difference.
If you were standing on a soapbox in front of a crowd of women, what would you want them to know?
AV: As much as we can continue to promote equality for women in the workplace, we really need to work together with men to ensure that it happens. For all things that we do, we have to make sure we invite men in and make sure we're all on the same page. There are men out there that believe in the benefits of gender equality and diversity in the workplace, but we have to start by acknowledging that men need to buy-in before we can really see change.
VC: I would speak towards the benefits of women within science and technology because of my background as an engineer. When I graduated like 15 years ago, a woman studying engineering wasn't as common as it is now. It's such a pity because women have a lot of great ideas and are great at science, but from early childhood, we're conditioned that men would do these kinds of jobs and women would do other jobs.
The message we have to spread early on to our children is equality in the workforce. Men and women are capable of doing the same jobs and that it's good to bring different skill sets and ideas to make things even better. There's a lot of communication and education that needs to happen but we're on the way.
Tell us about a woman who inspires you and why.
AV: One person who has always inspired me is Barbara Walters. I've been very fascinated by her because she's led quite an interesting life. She's clearly very skilled, which is a huge reason why she's an incredible journalist and why she never let her gender slow her down even though it could've and would've. Her whole brand is about being a good listener. I feel like everyone is always so concerned with what they're going to say in response than truly listening to someone all the way through. It's a quality of hers I really want to improve on.
VC: Elsie MacGill. In the 1920s, she became Canada's first female electrical engineering graduate. She even contracted polio right before graduating, but that didn't stop her. She became the world's first female aeronautical engineer and continued her education to earn her doctorate from MIT and moved on to lead a team of 4,000 men to build fighter planes during the Second World War. Clearly she's a pretty impressive woman and is living proof that the sky's the limit.
Another woman who inspires me is my mom. She raised me and my brother alone and she really taught me to be independent, free, and different. It inspired me to become an engineer—I wanted to be different. Yes, I was good at math. Yes, I was good at physics, but I could've done a lot of other things. The idea, however, of being one of a few? I liked that. It's not worth being like everyone else. Take pride in driving on your own road.
How do you get ready for bed? What are some things you have to do before going to bed?
AV: Honestly, there's no routine. Before, I used to think about what I would wear the next day so I can at least prepare and figure out if it's clean. Assuming I have clean clothes, I normally just abruptly go to bed. I've never had any problems sleeping so I just look at the clock and if it seems like it's time to hit the hay, I'm off to bed.
VC: I'm lucky in a way—I'm not sure if it's going to help me when my baby arrives—but I can sleep very easily. I can sleep anywhere and immediately. My husbands makes fun of me for being able to fall asleep moments after saying goodnight. I don't really need a real routine, but I usually go to bed around 10:30 p.m. and I try to read a bit or spend as much time as I can with my husband since we come home at different times.