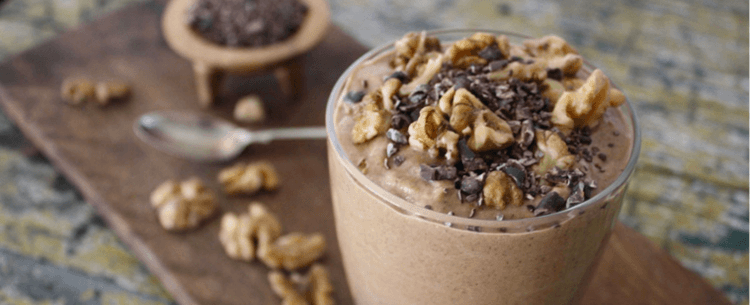 5 Holistic Prep-Ahead Breakfast Ideas So You Can Spend More Time In Bed
Suzie Summers | Mar. 14, 2016
We get it: Breaking the cycle of grabbing a bagel on-the-go because of classic morning rush is tough. But it doesn't have to be… if you're prepared.
Preparing your morning meal ahead of time, or even the night before, will allow you have a more holistic breakfast that'll add a pep to your step to start your day right. Plus, having your breakfast ready means you can hit that 15-30 minutes morning stretch or cardio. Alternatively, you could hit that snooze button a couple of times.
---
FIRST THINGS FIRST: WHAT IS CONSIDERED A HOLISTIC BREAKFAST?
Holistic nutrition means incorporating as many natural, organic, non-modified foods as possible into your diet. According to Holistic Nutrition, there are three main components:
macronutrients, which include carbohydrates, protein and fats

micronutrients, which include vitamins and minerals

fibre
Holistic foods include a healthy balance of fruits, vegetables (especially those delicious leafy greens), fish, beans, lentils, nuts and seeds. The goal is to keep the foods in their purest, most natural form. You can choose to eat raw or cook using sea salt, herbs, spices, tamari, unrefined/virgin oils (olive, coconut, sesame), and natural sweeteners such as pure honey and agave. It's best to use fresh seasonal, certified organic produce, preferably from local farms.
Breakfast being the first and arguably most important meal of the day, a holistic approach will provide you with the energy needed for you to function properly while supplying your body the nutrients to build and regenerate bone, muscle, fat, and blood.
We've curated some easy-to-prep, delicious-to-eat breakfast recipes that'll make you excited to wake up in the morning. Give them a try!
---