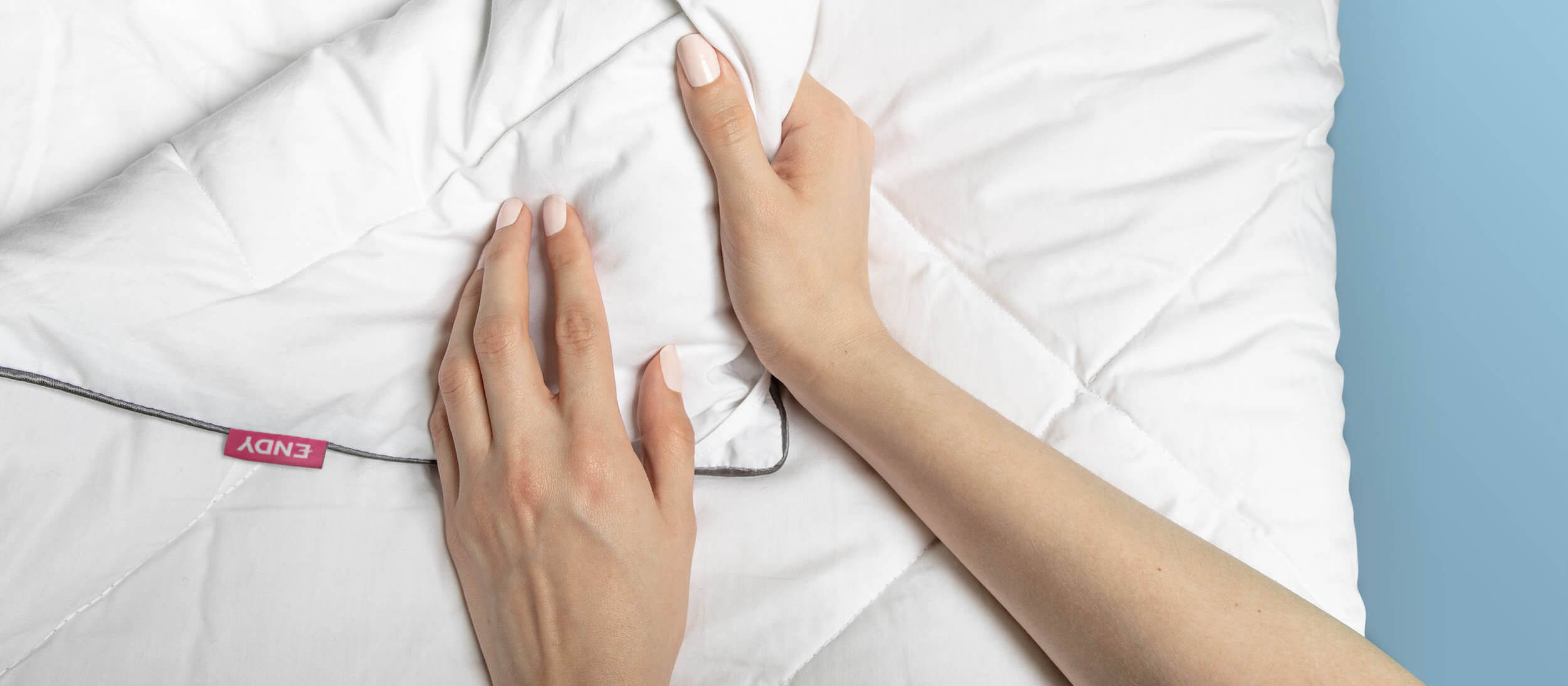 4 Things You Need To Know About The Endy Duvet
Linda Nguyen | Jan. 23, 2019
"Never bulky. Always comfy." This is the tagline for the Endy Duvet, and for good reason: a bulky blanket doesn't necessarily mean it's warm, especially when it's filled with materials engineered to keep you cozy no matter the season. The Endy Duvet is essentially the Goldilocks of duvets—not too hot, not too cold, but always just right.
This is just one of the stellar features of the Endy Duvet. Find out more about the latest product to join the Endy family below.
1. PHASE CHANGING MATERIALS (PCMS)
Phase Changing Materials is a NASA-developed technology that absorbs and releases heat when it reaches certain temperatures so astronauts stay comfortable in the atmosphere's extreme weather conditions. This technology was so innovative that a Colorado-based company, Outlast Technologies, developed fabrics and fibres that incorporate PCMs for us earthlings to wear and enjoy. Read more about PCMs here.
2. MAKE YOUR BED IN A SNAP
Gone are the days of shimmying and shaking your duvet into its cover. The Endy Duvet features four loops on each corner that attach to the durable snaps inside the Endy Duvet Cover. Plus, the fabric-covered zipper at the end of the cover ensures the duvet stays in its place. Pro tip: the incognito embroidered Endy logo at the foot of the cover perfectly aligns with the logo on the duvet, fitted sheet, and mattress so you can make your bed in a snap!
3. ALLERGY- AND MACHINE-FRIENDLY
Along with being hypoallergenic, the Endy Duvet is STANDARD 100 by OEKO-TEX® certified, which means it's made from materials that are safe for the whole family to snuggle with. It's also designed to be thrown in the washer and dryer for cleaning so laundry day is never a hassle.
4. PACK IT AWAY IN THE ENDY DUFFEL BAG
Heading to the cottage and don't want to leave your coveted duvet behind? Pack it into our signature duffel bag and bring the Endy Duvet wherever adventure takes you.