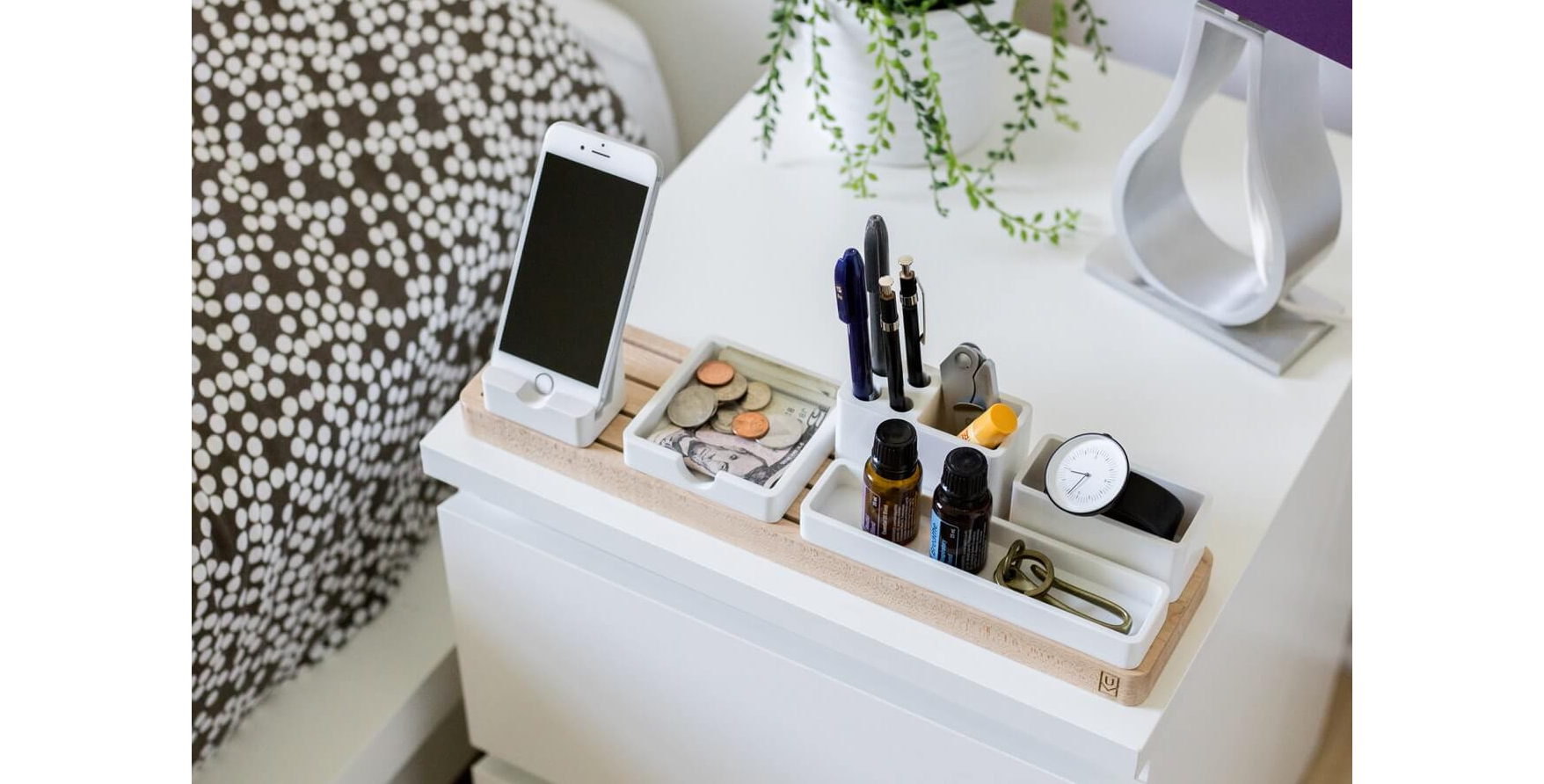 10 Items Your Nightstand Really Needs
Shara Singh | Jan. 23, 2018
Your nightstand needs some love and we're here to give it some. It's often neglected but not anymore! Some like to keep it minimalistic, others like to stuff theirs with everything except the kitchen sink - whatever your preference is, we've whipped up a list of essentials your nightstand really needs. Before you go out to grab these must-haves, we recommend decluttering. Why? Because you'll be surprised just how much you've been holding on to. As they say, out with the old, and in with the new.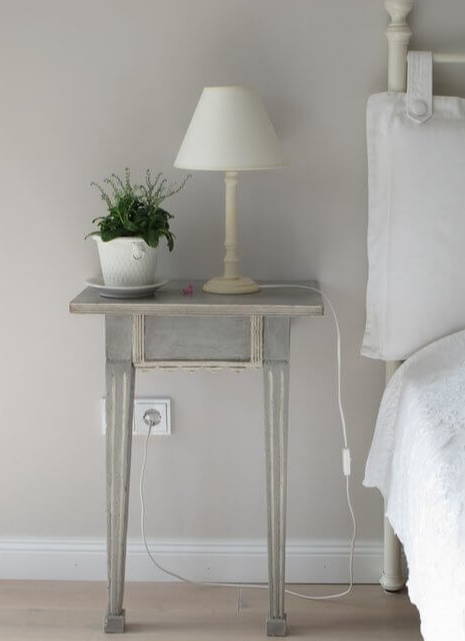 ---
1. WATER
When you wake at 3AM dying of thirst, the kitchen just seems miles away. A little H2O by your bedside will keep you happy and hydrated. Why leave your bed if you don't have to?
2. SUPPLEMENTS
Between trying to eat healthy, drinking 8 glasses of water and getting enough exercise, it's easy to forget to take your supplements. Keep that bottle of Vitamin B12 or Vitamin D nearby, so you'll remember to take them either right before bed or when you wake up.
3. NOTEBOOK AND PEN
You're about to doze off and then BAM! a brilliant idea pops into your head. It's an idea so good, there's no way you'll forget it in the morning. Wrong. Don't let this happen to you. Keep a notebook and pen nearby at all times, and you'll never have to think twice about the idea that slipped away.
4. LAMP
No nightstand should go without a lamp. With a lamp you'll never strain your eyes reading, or get blinded by the brightness of your device in the dark. And let's be honest, mood lighting is a thing. Tip: choose a lamp that's parallel to your shoulders when you sit up against your pillows in bed. Your before bed selfies depend on it.
---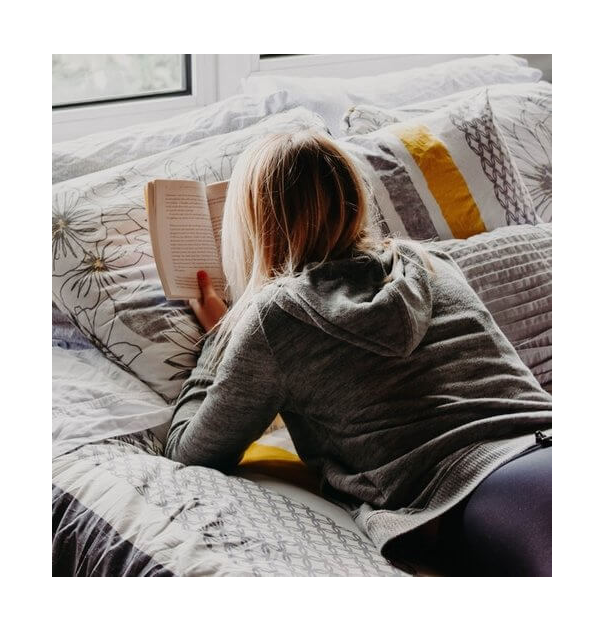 5. READING MATERIAL
Grab a good book (or a boring one if that helps you sleep faster), magazine or comic. You'll be more inclined to read before bed if you actually have something to read stationed next to you. Our advice? Read off something printed, like a physical book, vs. on a screen - you'll be more alert in the morning if you do.
---
6. HAND LOTION
From washing the dishes to bracing the cold in the winter, your hands are put through the ringer every day. Moisturize before bed, and you'll wake up with super soft hands.
7. LIP BALM
With lip balm an arm's length away, you can kiss dry lips goodbye. Hydrate and protect your lips with lip balm. Its base of luscious oils, waxes and butters mixed with the scent of fresh, juicy and sunny-smelling pink grapefruit is to die for. Perfect for a mood-boost in the morning!
8. TISSUE BOX
Right by your side when you need them, no matter the reason. Whether you've just finished the season finale of This is Us, or you caught a cold and you're stuck in bed - you'll never regret having a box of tissues nearby. Consider an on-trend tissue box cover to keep it in line with your bedroom design.
---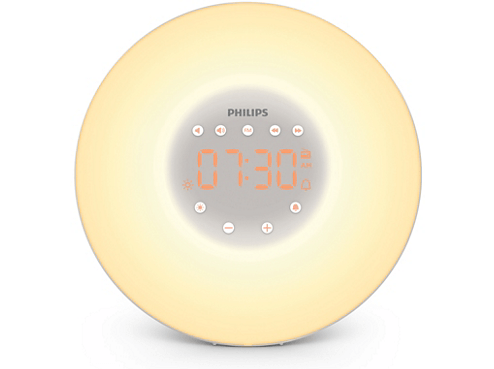 9. WAKE UP LIGHT
Many struggle to get out of bed in the morning. It's a problem we've all faced - especially in the winter. Do yourself a favour and invest in a wake up light. Instead of waking up to a blaring alarm clock, you'll wake up naturally to the simulation of sunlight and natural sounds. No more hitting snooze.
---
10. PHONE CHARGER
You know that one friend who's constantly living on the edge with a phone that's 2% away from dying? We're pretty sure they don't charge their phone on a regular basis. Detach from your device while it charges before bed, and avoid momentarily falling off the grid with a charged phone during the day.